Things change slowly at Mercedes-Benz. Peter Pfeiffer, who had been head of design since 1999, recently retired.
Peter Pfeiffer, 64 senior vice-president, considers it is vital for Mercedes to develop distinctive design character so that a Mercedes can be immediately recognised as a family member of Mercedes-Benz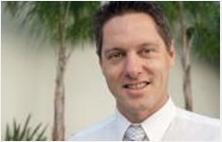 Mr. Wagener, who is now vice president for design for Mercedes-Benz cars, has been with the company 11 years. Most recently he was head of advanced design in North America and he was in charge of the company's satellite studios
Gorden Wagoner put his mark on production cars, most notably the acclaimed CLS four-door coupe, as well as forward-looking creations like the F700
"A Mercedes has to have a certain presence," Mr Wagener said.


"It should look like a luxury car. This is basic. We have a long history of the brand and we have to respect that history. Our grille is the oldest in the world. An example of Mercedes design is the newest large Mercedes sedan, the S-Class, with its boldly stated fenders and color-banded taillights".
A Mercedes has to look at home in China or California, as well as in front of a hotel in Berlin or Paris. "Mercedes is a German car bought all over the world," he said. "We have to make sure it looks good everywhere."


The F700 may foreshadow the next S-Class. It offers the best glimpse available into the direction Mr. Wagener will take Mercedes.
"At the end, the car has be attractive, to be beautiful and, if that is the right word, to be a little sexy."