Bart Terburgis Vice President of GTB, Chair of the GTB Light Sources Working Group, and Osram's Automotive Regulations Manager. He started his career in vehicle lighting in the fall of 1999 at GE Lighting in Cleveland, Ohio, and became active in standardisation and regulations work. He's also a car enthusiast, and so two decades on he's still enjoying his work tremendously. In 2008 he joined Osram as Automotive Regulations Manager. He lives in Cleveland, Ohio, with his wife and 11-year-old son.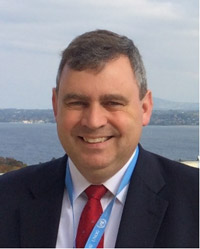 DVN: What was your mission during the GTB Presidency of Geoff Draper?
Bart Terburg: In my role of GTB Vice President, my mission during the Draper Presidency was multifaceted. As a member of the GTB Administrative Committee (GTB AC), together with Geoff Draper and Davide Puglisi, I was involved in the day-to-day management of GTB as well as in the preparation of documents and proposals to the General Assembly on a broad range of topics including the constitutionalisation, organisation, and improved operation of GTB. The constitutionalisation took place in 2011 and was a critical step towards GTB being granted special consultative status with ECOSOC, the United Nations Economic and Social Council, which was realised in 2014.
Further, I supported the implementation of initiatives and focus areas for GTB. In recent years this work included the moderation of multiple forums and brainstorm sessions, such as the joint GTB-DVN Forum in Turin (2019) and GTB Glare and Visibility Forum at the invitation of GRE in Geneva (2018). I have also organized and hosted intermediate GTB working group meetings during the months of February, March, and July.
In parallel with my role in the GTB AC I also serve as an officer of the GTB Working Group Light Sources, starting in 2001 as secretary and since 2016 as Chair.
DVN: You worked for over a decade with Geoff Draper and Davide Puglisi. Looking back on that, what sticks with you?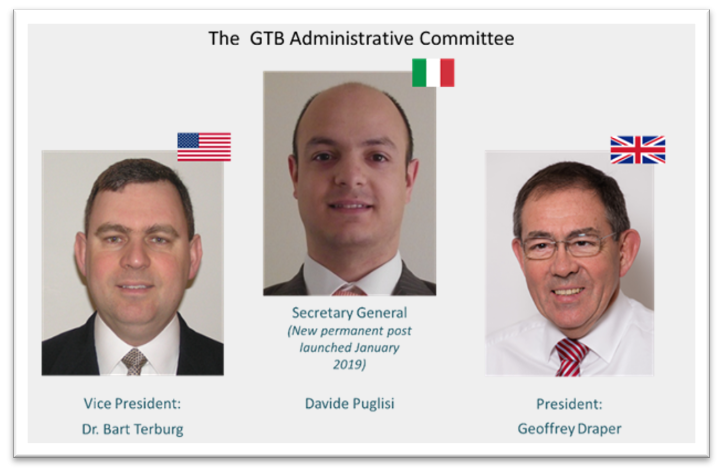 BT: Following Geoff Draper's election to GTB President, he and Davide and I initially formed the GTB leadership team, which formally became the GTB Administrative Committee (GTB AC) after the legal establishment of GTB. From the onset we have been working together very closely and it was evident to me that we jointly share a strong commitment to operate GTB in an open and transparent manner. We also share a common view of how to manage GTB, ensuring that GTB processes were not disregarded, treating all delegations fairly and equitably, and safeguarding GTB's reputation.
On an individual basis we have a very good understanding of each other and while we each bring our own views to the table, we can anticipate each other's viewpoints on topics. This means in cases where Geoff and/or Davide had to make decisions on behalf of GTB at a time when I was not available to join in due to our different geographical locations, I could always endorse their decisions and communications after the fact. A strong mutual respect, trust and integrity has made this possible.
Over the years Geoff has been a trustworthy mentor, encouraging me to grow as a leader in the organisation, by way of him delegating activities and placing trust in the execution thereof, thus creating a shared responsibility for the management of GTB.
Davide and I have collaborated since 2005 and we have forged a strong connection. He is a time-tested trusted partner whose skilful, thorough analysis, levelheaded advice, and authority in GTB operational matters have consistently provided me with guidance in the decisionmaking on complex topics. I greatly value his creativity and pragmatism in managing the GTB Secretariat and his availability to connect for a consultation, regardless of where in the world we each are located.
Looking back, I truly treasure our coöperation. I enjoy open and honest relationships with both Geoff and Davide that have developed into personal friendships over the years.
DVN: In addition to your GTB responsibilities, you have also been very active in SAE. Will you compare and contrast the two for us?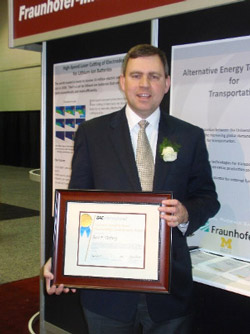 BT: Within a month after starting my career in vehicle lighting I became involved in GTB and the SAE and I have been actively involved since that time. In my roles as both contributor and leader in the GTB and SAE organisations I have learned that by actively listening to the viewpoints of others in a structured way you will gain the respect of your peers in the industry and you can motivate a group of volunteer industry experts towards achieving a shared goal. The key to success is approaching the groups with an open-minded attitude towards globally diverse cultures, both in terms of geography and workplace culture.
While GTB and SAE are both international organisations focused on formulating technical requirements for lighting, the main differences are in how the groups are organised and the intended audience of the content that they create.
The SAE Lighting Systems Group (LSG) is part of a standards development organisation with a mission to develop volunteer consensus standards, following a structured process as defined in a governance policy. Members of the SAE technical committees and task forces acts as individuals. The complete review process of an SAE technical report, standard, or recommended practice takes place within the technical community, with the reviewers acting as individuals. While the SAE LSG is engaged in an active dialogue with governmental bodies in North America and at GRE, in recent years the lighting standards are predominantly adopted by industry.
GTB is an association of associations. GTB's primary mission is to promote safety, reduce regulatory barriers and minimise administrative burden to innovation and international trade. The main tool GTB has to achieve this mission is the preparation of proposals for new and amended regulations and standards, primarily in the UN system. Content creation is done by participants in GTB working groups who act as individual experts; however, the decisionmaking in the committee of experts is done by the delegations that represent the member associations.
Thus, in both groups the debates are centred on the technical merit of proposals. Due to the differences in make-up of the decisionmaking bodies, the dynamics of the debate and the procedural aspects of arriving at the result are different.
A decades-long coöperation between the GTB and SAE groups exists, where they jointly pursue opportunities for harmonization of requirements.
I have been honoured through my roles in both organizations to contribute to the drafting of national and international vehicle lighting regulations and standards, promoting international coöperation and harmonisation of lighting requirements.
DVN: Valter Genone is the new GTB President. How will your mission change in his presidency?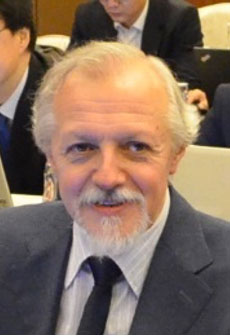 BT: Under the new GTB President my principle mission will not change. I will continue to fulfil my statutory obligations as Vice President, which include serving on the GTB Administrative Committee for the continued management of the association, and when needed, exercise the essential functions of the President or Secretary-General in case of their absence.
As President Genone takes office, initially my focus will be on providing, together with Secretary-General Davide Puglisi, an environment for the transition of the presidency where the incoming President can commence his role while the continuity in the day-to-day management of GTB is ensured.
In due time, when Valter Genone is articulating and introducing his interests, initiatives and/or focus areas for GTB, I am prepared to take on additional responsibilities and support him in the implementation thereof.
Valter Genone and I have coöperated in GTB for over two decades and I am looking forward to continuing our working relationship as he commences the GTB Presidency.
DVN: You regularly participate in DVN Workshops, so you've been able to keep track of the relationship between GTB and DVN. What is your feedback?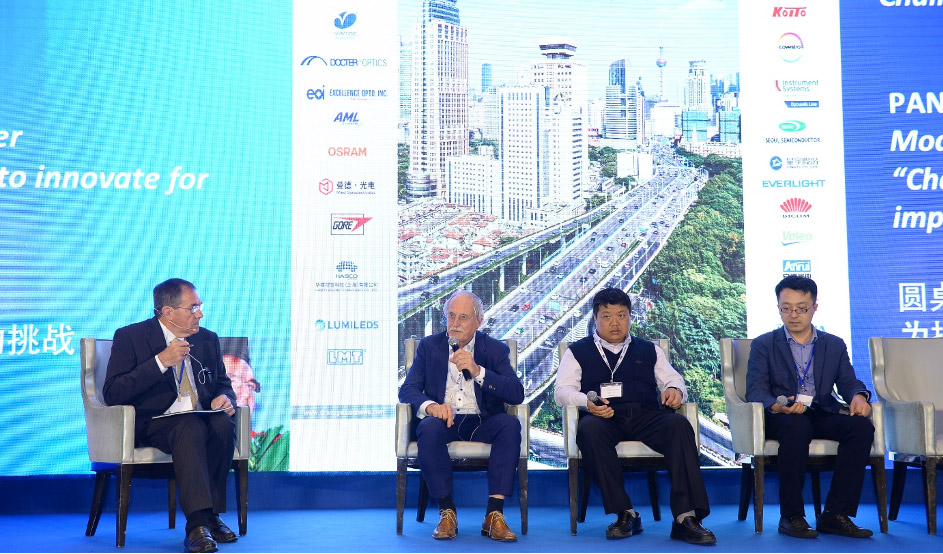 BT: I have had the opportunity to contribute to all U.S.-based DVN Workshops, as well as to a couple of DVN events in Europe. In these events I have witnessed, as well as experienced through my own participation in regulatory panels organised by Geoff Draper, firsthand, how DVN Workshops deliver a one-of-a-kind platform with an excellent set of boundary conditions for representatives from GTB to engage in an open exchange with industry leaders from the DVN community and invited government regulators on topics related to technology and regulations. All parties benefit greatly from this level of interactivity.
A unique example of the interactivity between GTB and DVN is the brainstorm session that was held in conjunction with the joint GTB-DVN Forum in Turin (2019) where industry leaders and GTB had the opportunity to engage with each other. This brainstorm session has given GTB access to input from DVN participants, a source of information that is not available elsewhere, and conversely the DVN community had an opportunity to interact with prominent experts in lighting regulation. The feedback collected in this forum has been essential to complement internal GTB discussions to shape our GTB 10-year vision.
DVN: What is the message you would like to transmit to the lighting community?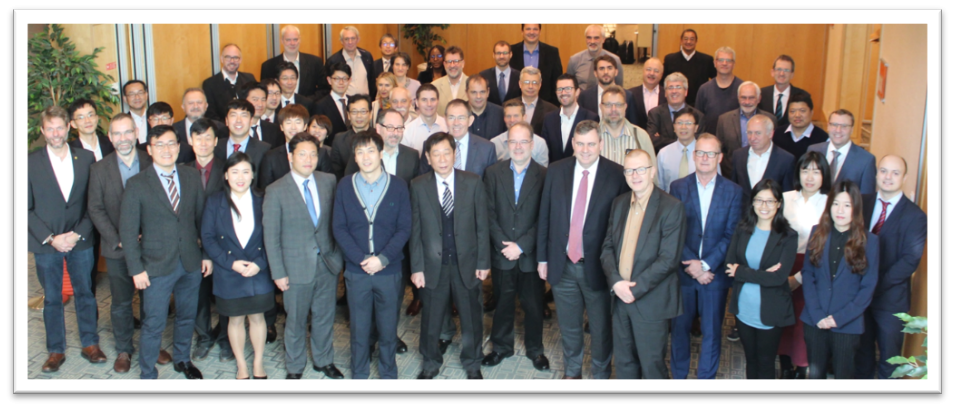 BT: My message to the lighting community is a heartfelt thank you for supporting GTB.In recent years an important factor contributing to the success of GTB's work is the research funding received from automakers, setmakers, and component manufacturers active in GTB. This research funding, managed by the GTB Working Group Strategy, enables GTB to conduct studies on safety benefits of new lighting functionalities to support our regulatory development, carried out by independent universities and institutes.
With many new lighting technologies on the agenda of global standards and regulatory bodies, and as the requirements to specify them are becoming more complex, it is of great importance to have industry proposals supported by academic rationale of the safety benefits, when they are being presented to regulators for their consideration. The research funding is an important factor of support for GTB, however, as with any organisation, it is the people involved that drive the success.
GTB depends on the support of its members and the delegates from industry, academia, and regulatory agencies who join and contribute to GTB's work. We owe our success to the ability to tap into the knowledge of the world's preeminent experts in lighting regulation, a pool of talented, knowledgeable individuals.
Through extensive debate as well as careful and critical examination in a broad platform we are successful in developing suitable solutions for technical requirements for incorporation into new regulations. The human resources and participatory investment made on behalf of those convening in GTB is proof of the importance that the lighting community places on our activities. It is an investment in the regulatory realisation of new lighting technologies.
It is this human resource investment that I believe deserves a special mention. Therefore, on behalf of GTB, I want to express my thanks to the individuals involved in GTB and to the organisations that support them. Thank you for your support by having your subject matter experts be a part of GTB! For just one example, I am grateful to my employer, Osram, for their continued support of my official roles in GTB.