As we reach the new year, it's a fine time to analyse the achievemnts of DVN under the stress and strain of a fraught and difficult 2020. We facilitated the flow and exchange of information by publishing 52 DVNewsletters and 10 DVN Reports as well as a landmark DVN Study. We organised a live DVN Workshop and an online one, as well as an online DVN Lidar Conference.

52 DVNewsletters were sent to the lighting community, week after week without interruption. That's 52 editorials, 52 in-depth pieces, and around 750 news articles about lighting, ADAS, sensors, and relevant industry news. The weekly DVNewsletter's purpose is to cover all important facts and events happening in the realm of lighting and ADAS; we work dilligently to make it the one-stop independent source for relevant news and views for our industry.

10 DVN Reports were released:
• 2020 CES in Las Vegas;
• 2020 DVN Workshop in Munich;
• 2020 virtual motor show in Geneva;
• Lighting in North America;
• Marelli AL profile;
• 50 years of LightStyling;
• ADAS and Lighting;
• Evolution of LEDs;
• New Model launches in July-October 2020, and
• Lighting and ADAS at Audi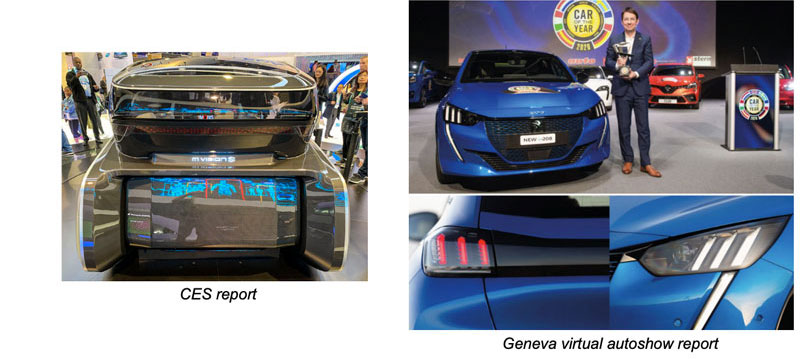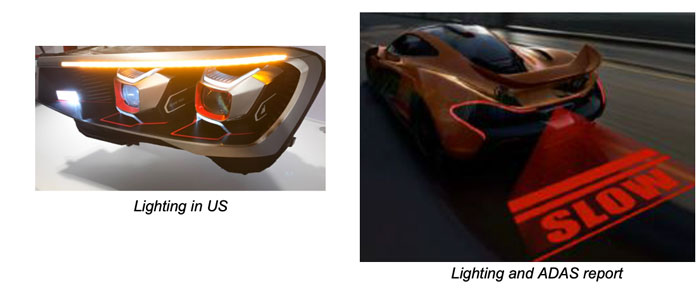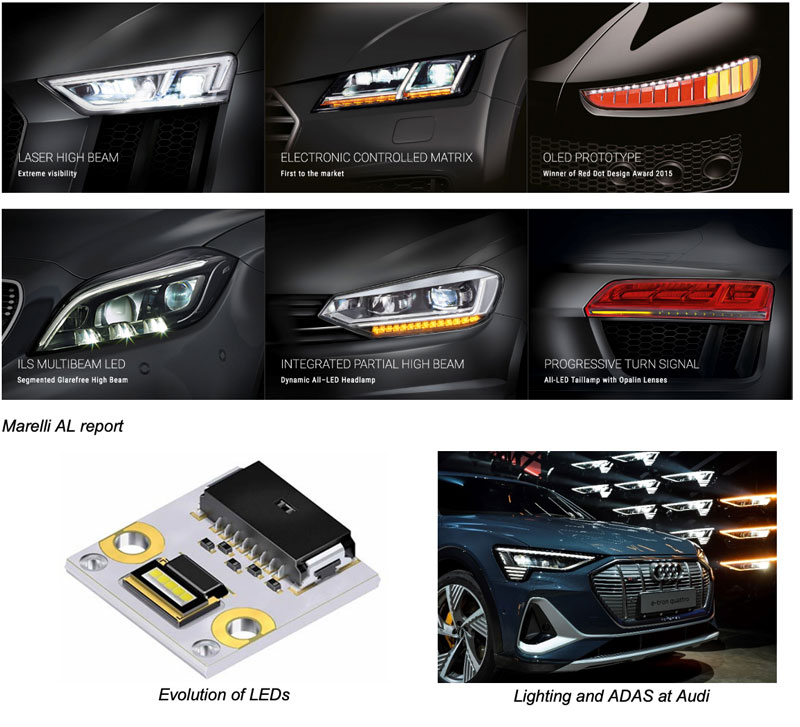 Three DVN Workshops were organised: a live one in Munich, and the second one online. The Munich workshop saw a huge increase of the number of attendees and a fantastic level of lectures about the vehicle lighting world.

The virtual Tokyo workshop was quite fruitful, with highly relevant lectures by Japanese, European, and American speakers; the slick virtual Q&A after each session; the high level of the regulation sesion, and the quality of the exhibitions. I think it was the DVN Workshop with the highest content. And on top of that, there was the very successful online DVN Lidar Conference out of Frankfurt earlier this month.
As to the DVN website, several improvements are now operational:
• There's a new photo album section where our DVN members can get high definition pictures from DVN visits to major auto shows around the world, which are too big to publish in our downloadable DVN Reports.
• There's new access to those DVN Workshop lectures slides authorised by their presenters for publication
• DVN member companies can update and augment their presentations in the Community section of the website whenever they wish.
And next year
DVN will still be at it, putting out 52 DVNewsletters and 11 DVN Reports. As usual, we will cover congresses, workshops, and autoshows, publishing reports on the main events including the Detroit, Geneva, Paris, and Shanghai auto shows, Shanghai and Detroit DVN Workshops, VISION and ISAL congresses.

We will work hard this year to make 11 DVN Reports:
• Lighting in developing countries
• New models launched these last 4 months
• ADB evolution
• Exterior Ambient Lighting trend
• Shanghai autoshow and/or DVN WS
• Lighting in Taiwan
• Comparison of Headlamp performance rating systems
• VISION and ISAL
• IAA and/or NAIAS
• LED maker comparison
• Tokyo autoshow
We will organise two DVN Workshops: one in Shanghai on 20-21 April, and the second near Detroit on 28-29 September—as well as a DVN Lidar Conference in Frankfurt toward the end of 2021.
And we're soon to start work on our next DVN Study, to be defined based on feedback from the lighting community.
We're also working to bolster the DVN team with senior lighting experts all over the world—watch for more information soon.
We cordially remind you of the high-value benefits DVN Gold members enjoy with their unique login credentials for the DVN website, including access to the library and archives with over 7,000 news articles and 133 published DVN Reports—all fully indexed and searchable—as well as the DVN Gold members' community directory: detailed presentation of company products and services.

Here again, we happily extend our seasonal best wishes for an optimistic 2021 to all reading this!