Lumileds Holding B.V.
    Companies developing automotive, mobile, IoT and illumination lighting applications need a partner who can collaborate with them to push the boundaries of light. With over 100 years of inventions and industry firsts, Lumileds is a global lighting solutions company that helps customers around the world deliver differentiated solutions to gain and maintain a competitive edge. As the inventor of Xenon technology, a pioneer in halogen lighting and the leader in high performance LEDs, Lumileds builds innovation, quality and reliability into our technology, products and every customer engagement. Together with our customers, Lumileds is making the world better, safer, more beautiful—with light. What We Do We have an ambitious vision for the future of light, and we're taking the lead. The best innovation happens when great minds work together—when we act with integrity as trusted partners to our customers, honoring commitments, offering deep expertise, and going the extra mile. For automotive, mobile, IoT and illumination companies who require innovative lighting solutions, Lumileds is a global leader employing about 7,500 team members operating in over 30 countries. Lumileds partners with its customers to push the boundaries of light. How We Work Lumileds has an Environment, Health and Safety (EHS) Management System to ensure safe, secure and healthy work conditions for our employees and to consistently provide products that meet sustainability requirements and fulfill or exceed customer expectations. Lumileds integrates sustainability in the fabric of the organization and business processes for innovation, operations, and supplier management. Where We Innovate Every day, around the world, Lumileds touches lives – on phones and in cars, in buildings and outdoor spaces – everywhere we live, work and play. We are the leading global lighting solutions company that supplies high performance LED components to the lighting and mobile segments, as well as LED and conventional lamps to the automotive industry. World-class automotive lighting solutions Building on more than 100 years of leadership and innovation, Lumileds delivers state-of-the-art LED solutions, as well as advanced halogen and Xenon lamps to automotive market segments worldwide. In an industry where stringent performance is required today and an innovation roadmap is essential for tomorrow, Lumileds is a trusted partner to leading automotive players around the globe.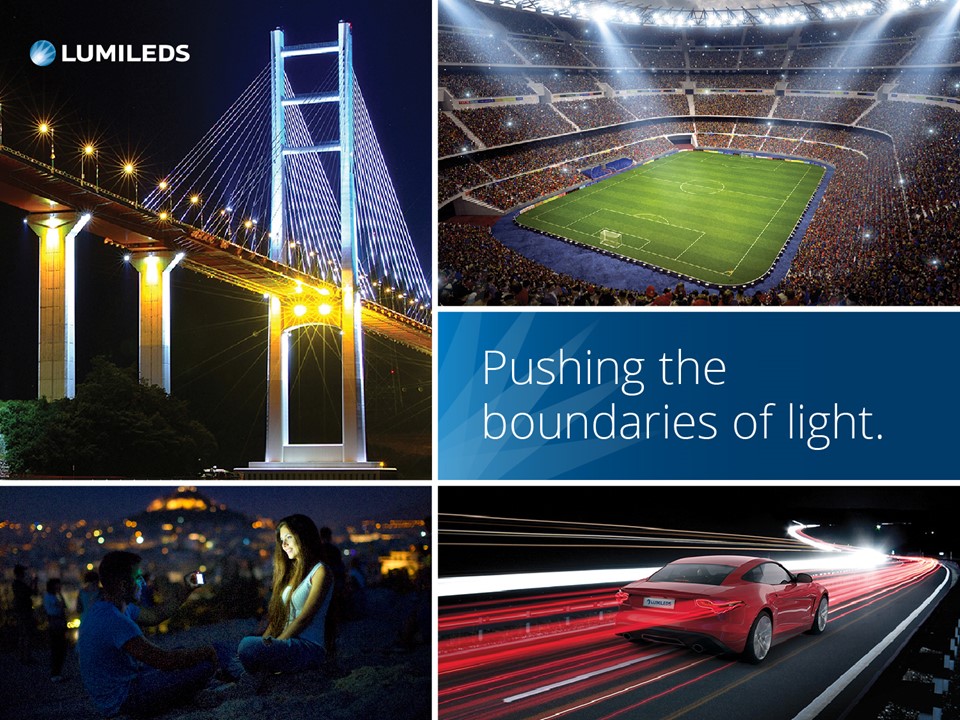 Lumileds is operating in over 30 countries with operational headquarters in San Jose, US and regional sales offices across Europe, Asia and Americas. 10 LED and Automotive lamps factories across the globe.
Sr. Director Market Strategy OEM
370 West Trimble Road

, San Jose,

California, United States

95131
Philipsstraße 8

, Aachen,

Germany

52068