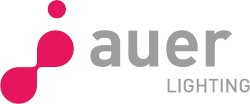 Auer Lighting GmbH

Auer Lighting is a global supplier of precision glass components and high-quality coating solutions for the automotive industry.
The steadily growing power densities of light sources and a continuous trend to more compact designs increase the thermal load on automotive lighting systems.
Auer Lighting's borosilicate glass fulfills all these requirements:
Primary and secondary glass components from Auer Lighting are resistant to high temperatures and temperature fluctuations. UV irradiation, dust, hydrocarbons and other environmental influences have no impact on this material. The mechanical and optical properties remain unchanged during the entire service life. Low dispersion guarantees constantly high color fidelity for refractive applications.
Auer Lighting's unique glass pressing technologies offer considerable benefits in terms of more complex geometries, higher shape accuracies and smaller replicable features. MATRIX light guides, for instance, combine multiple light functionalities in only one piece, reducing the number of total system components and increasing performance. Depending on the normative requirements, potential challenges to smooth a hard cut-off line can be addressed by a defined micro structuring of the glass surfaces.
LiDAR components are enhanced with an anti-reflective coating optimized for laser wavelengths. Multi-layer coatings from Auer Lighting are designed for high incidence angles and achieve a residual reflection <0.5%. This significantly increases the overall efficiency of the system and thus the safety for collision avoidance. As an extra plus to the optical advantages, LiDAR AR-thin films from Auer Lighting offer the components additional protection against accelerated aging due to chemical and thermal environmental influences.
Senior Director Sales Automotive Lighting
Hildesheimer Straße 35

,

Germany

37581 Bad Gandersheim