Koito exhibited their next generation of lighting systems, communication lamps, sensor modules, and smart street lights at the virtual CES 2021. They've accelerated their innovation initiatives through the establishment of an R&D lab in Silicon Valley, and by participation in Israeli venture capital activities. They've also been bolstering their global partnership network with strategic collaborations including with Cepton for lidar and with BrightWay Vision for all-weather camera technology.
At CES this year, Koito presented their "Sensor-Lighting Solution" concepts including BladeScan® ADB and lidar developments.
BladeScan ADB
For the 3rd straight year, traffic deaths in the US have exceeded 40,000 people. 60 per cent of these fatalities occur at night, and 70 per cent in cities. Improving roadway safety through exterior automotive lighting, with the goal of reducing and eliminating traffic deaths, is the mission and vision of the Koito Group.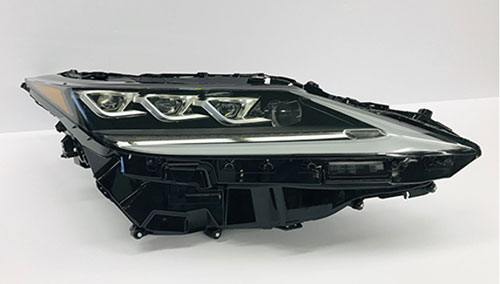 Koito's BladeScan ADB creates a controlled, high-resolution beam pattern by shaping the light from LEDs using rotating reflectors known as blades. The light is reflected at an angle and pulsed on and off to accurately control the variable shape of the beam. BladeScan minimises the dimmed area in front of a vehicle, keeping other road users' eyes out of the glare while maximising the lit area. This increases the visibility of pedestrians relative to other ADB systems without causing glare. Koito equipped the Lexus RX (2019) and LS (2021) with BladeScan ADB, and more applications are coming.
Dual View Machine-Vision
The DVMV is Koito's advanced ADB system under development. It's being designed to deliver optimised light for both the driver and the in-vehicle cameras by minimising shaded areas of the vehicles ahead to maximize the driver's visibility during nighttime driving and simultaneously locally dimming the light for the camera to readily detect objects such as traffic signs.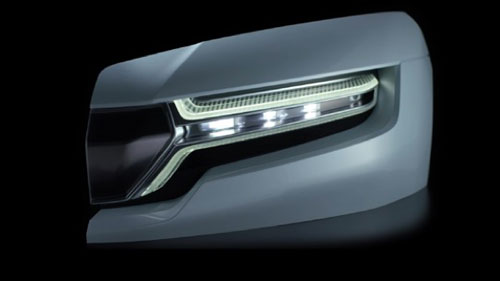 Sensor-Lighting Module
Sensors are installed inside lamps at the four corners of the vehicle, allowing for 360° monitoring of the surroundings—that's crucial for AVs of any kind. L5 vehicles, in particular, need sensors to project light so as to communicate with pedestrians and other vehicles.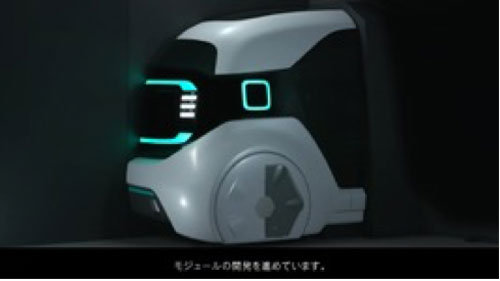 Smart Sensor
This sensor module has obstruction detection and self-cleaning functions. Since monitoring surroundings is of the utmost importance for AVs, the automated cleaning system ensures the sensor will always operate at optimal performance under any environmental conditions.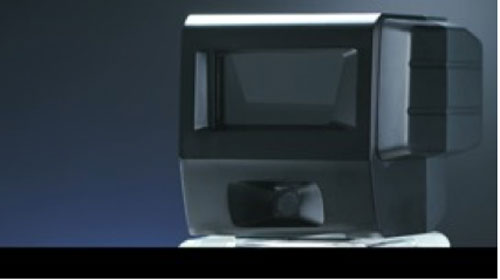 Smart Street Light
Koito smart street lights support safe and reliable transportation for people and vehicles in the future mobility society with various kinds of vehicles. Street lights equipped with sensors monitor surroundings, collect information a bout the environment—traffic, hazards, etc.—and communicate or provide alerts to people and vehicles.