The VISION Congress was held last week—online because of the pandemic. Herewith, our seven main takeaways in terms of lighting:
1 • Expansion of new functions in front and rear lighting and displays




New functions are coming to improve safety and also to show the brand signature. Several lectures developped this item, some functions on light markings to improve safety, or brand logos for styling and marketing reasons.
2 • Thinner headlamps

Several presentations developed ways to achieve 15-mm headlamp height. Think about that: 40 mm was considered unrealistically small just a few years ago, and not long before that, a 60-mm headlamp height was a big innovation.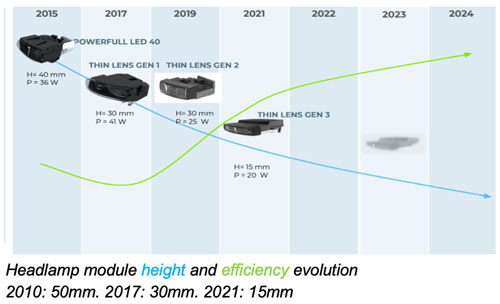 3 • MLA technology coming along rapidly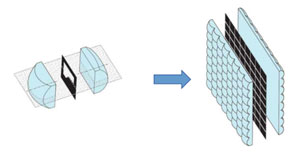 MLA was one of the surprises of the congress. It was shown the great possibilities to succeed with this technology for low beam, achieving thinner headlamps, styling differentiation, and even simple ADB function.


4 • ADB modules developed everywhere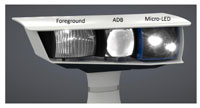 The technology was in the centre of the presentation with DMD, MicroLEDs with high pixel count, and even dynamic laser beam added to a matrix beam.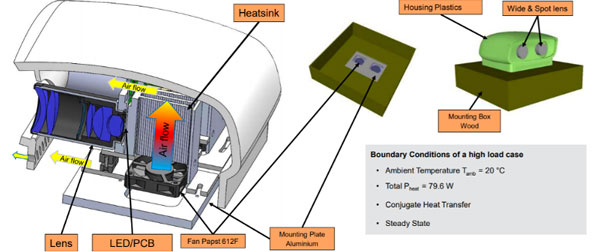 5 • Power reduction
There is great pressure to reduce power consumption but this sometimes conflicts with styling demands.
6 • Automaker strategy
Priority of automakers is to put together innovative styling, to define a strategy concerning ADB, and to reduce cost in all new lighting and display technologies.
7 • Laser and OLED technologies
Lasers are increasingly being used, and OLEDs are gaining traction thanks to their dynamics.

There was a great deal of conversation about ADAS, as well; here are our four primary main takeaways:

A • Proliferation of sensors in the vehicle
Vehicles are embedding more and more sensors, which raises the challenges of their integration in the vehicle, their fusion to perceive the environment, and also the management of an increasing quantity of data (local or cloud processing, data annotation and storage).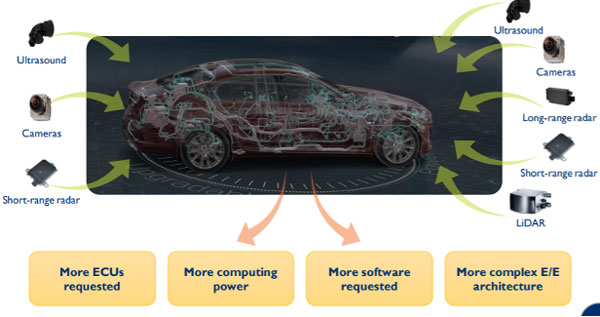 Tesla's Model S, for example, has eight surround cameras, 12 ultrasonic sensors, and forward radar (but no lidar, because CEO Elon Musk says lidar is useless and thinks all the other car companies are stupid for using it). The Mercedes S Class has a stereo camera, 360° surround cameras, four multi-mode radars, a long range radar, ultrasonic sensors, and a front lidar. And the Audi A8 has a front camera, 360° surround cameras, long- and midrange radars, ultrasonic sensors, and front lidar (Valeo Scala).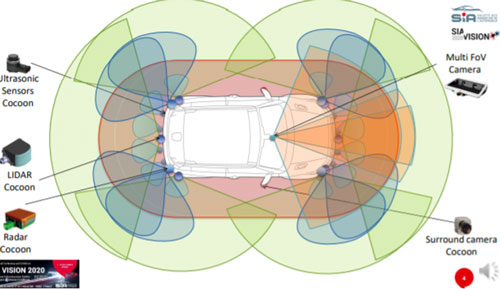 B • Sensor integration
A part of the congress was also dedicated to integration of sensors at the front, sides, and rear of the vehicle and in the front and rear lamps. There's quite a steep set of challenges for sensor fusion and for the management of data quantity, local or cloud processing, data annotation and storage.
In favour of integrating sensors into lighting: Great synergy; lighting makers have the skills, resources, facilities, and expertise (light sources, optics, thermics, lens protection and lens washing) needed to develop the integration of sensors in the vehicle. Robustess of sensors. Shared cleaning, cables, and connectors. Similar needs (lighting/sensors) for resistance to water, dirt, abrasion, etc.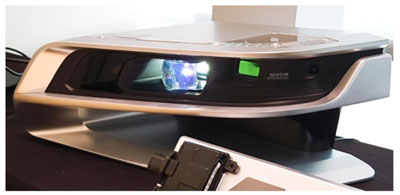 Against integrating sensors into lighting: difficult or impossible maintenance and drives up the cost of lamp assemblies; more complicated automaker management of multiple suppliers and confidentiality/IP issues; decreased standardisation.

C • Validation
The scenario-based validation of ADAS and Autonomous Driving systems was also interesting topic that has been addressed in different presentations

D • Connectivity
Trends are definitely toward increased connectivity, cloud processing, and artificial intelligence.
The connectivity plays a role for coöperatively extending the effective range of sensors. Deep learning algorithms coming into production in the automotive industry will improve safety from not only the vehicle point of view but also the infrastructure point of view.