Major disruptive forces are moving the automotive world from use cases to use CASEs—connected, autonomous, shared, and electric vehicles. Automakers and suppliers are having to prioritize the driver and passenger experience in whole new ways, and HMI, the human-machine interface, is central. Yesterday's knobs, dials, buttons, switches, and other physical controls are rapidly giving way to touch screens, and futuristic further developments like holographic, gestural, and really good voice controls are in development to better integrate human/machine interactions into the occupant experience.

But with the possible exception of voice controls, the new control methods being discussed s far still involve a demarcation, a layer of separation between the car and its occupants. Meanwhile, there are virtual acres of surfaces all over the interior, which up to now have largely been uninvolved with any kind of active interface. Sure, the occupants will touch the various surfaces when they open and close doors and storage cubbies, they'll sit on the seats and they'll grip the steering wheel. But new technology developed by engineers and designers is bringing these surfaces into the realm of active interface elements with much more seamless integration of sensors and buttons into all kinds of surfaces, no matter their material makeup and regardless of their location: seats, instrument panel, doors, pillars, headliner, and even virtually as projections and holograms.

Textile- or leather-finished trim surfaces total up to about 10 m2 in a 5-seater vehicle, so there's a lot of real estate. Smart textiles, then, are a key area for functional enhancement. Heating fabric is now possible; so is breathable textile to integrate ventilation, helping to improve comfort while saving space and offering efficiency improvements. The whole-car heater and air conditioner has less work to do, for example, if the seats are evenly and efficiently heated and cooled—a real boon for EVs.
Beyond that, extended applications can be found today involving smart textile structures comprising sensors, actuators, and computing and storage devices integral to car interior elements. This could include sensors for temperature, humidity, and stress/strain; actuators for heating and cooling, different kinds of alert signals, flexible screens and displays, security systems, and so on and on. Flexible devices integral to textile structures can be used as physiological sensors for various vital parameters—heart and breathing rates, movement, occupant position, and suchlike.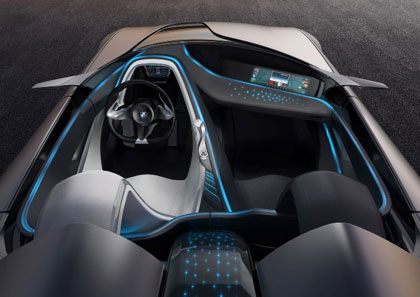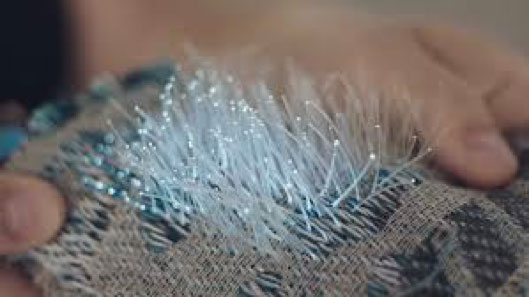 These trends have been under way for quite a while. In 2015 BMW, in a development with the Polytechnic School of Montreal, created an interior free of buttons and knobs using intelligent textiles. Control was achieved with just a stroke on the backrest to adjust lumbar support, for example, or on the side valence to adjust seat height and position. Development is ongoing, and in the iNext concept BMW is using what their designers call "shy technology": digital capability built into wood, cloth, and other surfaces. Passengers can operate the infotainment system by tracing symbols with their fingers into the handwoven jacquard cloth upholstery that covers the seats and side panels.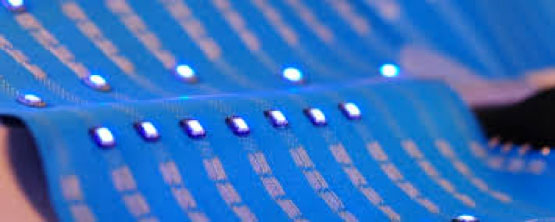 The Fraunhofer ISC's Center Smart Materials is working on silicon-based materials, adapted printing pastes, and efficient production technologies to bring out the application potential of stretchable sensors and conductive paths. Their intent is to inspire new product ideas and speed their commercialization. They develop strain and pressure sensors based on extremely elastic dielectric elastomers (DES), switches integrated into textile and curved covers, pressure-sensitive seat covers, pulse rate measuring devices, and sensors for detecting postural defects of the human back.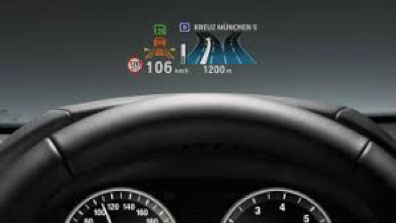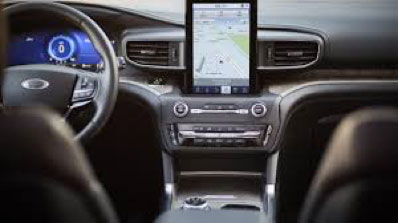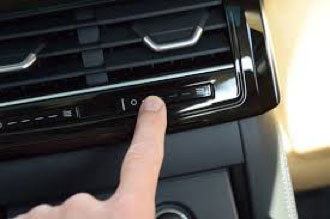 The now-standard central display screen is growing larger as designers innovate by using interactive surfaces to integrate more functions. This relieves the crowded-field-of-buttons effect, allowing more room for optimal aesthetics and brand-identity design while saving weight, reducing packaging requirements, and sometimes trimming costs. Examples drawn from the Wards 10 Best UX Interior nomination list presented on 1 October in Novi, Michigan, include:
• The new BMW 3-series, which lays a big, bright head-up display on the windshield showing navigation route guidance.
• Ford's highly integral LCD tablet on their Explorer to enhance usability of the touchscreen surface, as in a Tesla.
• Audi has done some artful work in their A8 by enhancing the surround of an air duct, creating a clever sliding electronic vent control that provides haptic feedback.
Display surfaces can be enhanced by hard-coat films, seamless textures, antiglare properties, and easy-clean characteristics.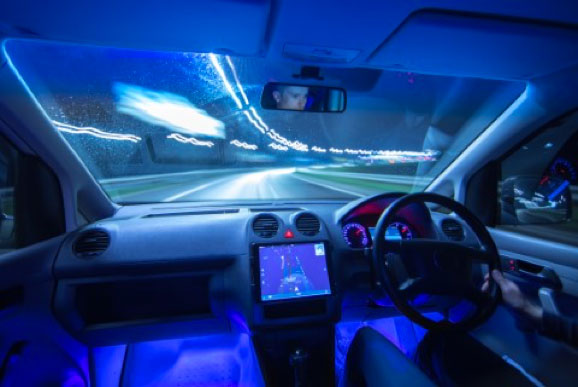 MacDermid Enthone XtraForm hard coated films, for example, deliver advanced levels of anti-glare clarity. They can be used in challenging designs including those with 3D deep draw and tight Radius configurations, even with a piano black surface. They're easily cleanable, and can be backlighted.
More broadly, smart surfaces can combine numerous technology applications including coatings, films, multifunctional transparent surface treatments, OLEDs, backlighting, metal mesh touch sensors in plastic, integrated touchscreen film technology, haptics through polymer transducers, integrated heaters, and printed electronics. Functional surfaces are also an entry point for reconfigurable systems, which ease customization per brand, model, and individual preference.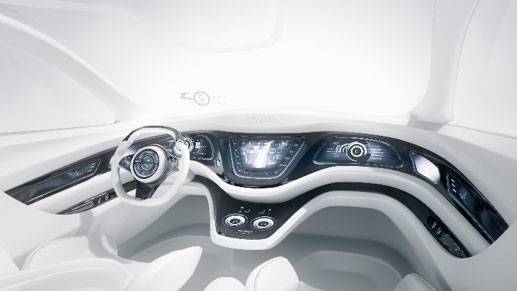 Canatu, of Helsinki, Finland, provides design freedom for an intuitive user experience with 3D-shaped touch surfaces in automotive interiors and possibilities for smart touch surfaces throughout the drive deck of tomorrow. Canatu technology adds functions and controls discreetly to the interiors for a sleek and unobtrusive in-car experience, integrating transparent 3D touch sensors into displays, plastics, glass, leather, and textiles. An intuitive 3D user interface decreases driver distraction and increases safety while driving.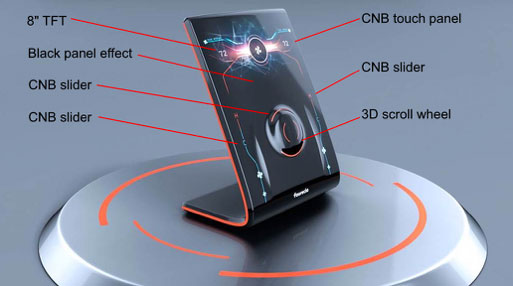 Faurecia and Canatu are working on a 3D center stack combining display and controls that are tactile and aesthetic. Canatu's touch sensors have been formed to 3D shape, and the display has been integrated to the decorative surface offering high levels of perceived quality. Compared to other materials, Canatu's 3D sensors offer high optical quality, mechanical flexibility, and the possibility to achieve complex, decorative displays with 3D shapes. A concept door panel created by these two firms' cooperation with participation by Daimler has a transparent, thermoformed touch sensor integrated to display for power window and seat function operations on a seamless décor panel, which remains black until needed.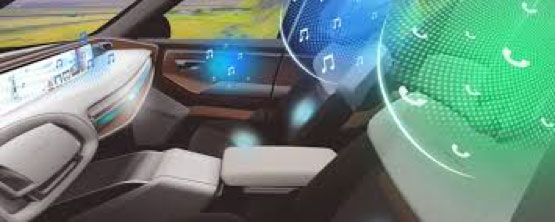 Faurecia, with its "Cockpit of the Future", is transforming traditional door panels into speaker less audio sources through surface activation, to get an immersive sound experience for each vehicle occupant with their own individual sound bubble.
And as far as the seats go, embedded integral sensors detect occupant position, pressure, movement, and physiological state. The gathered information then enables effective countermeasures for motion sickness, stress, discomfort, and drowsiness.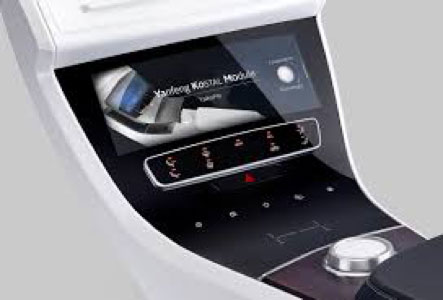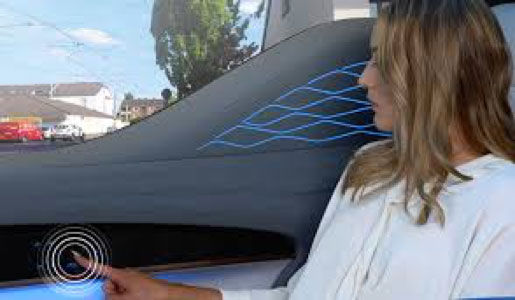 Yanfeng Automotive Interiors, for their part, is developing smart interior surfaces that combine innovative automotive interior aesthetics and efficient HMI technologies. Like a smartphone, smart surfaces provide user configurable, intuitive interfaces. Operating icons, visible only when needed, can be harmoniously integrated into the interior, and designed to be brand- and model-specific.
Center consoles and door panels are using illuminated fabric surfaces—the same surfaces also used for heating—through radiant panels. The boundary between decoration and function is reduced, creating a functional and aesthetic interior.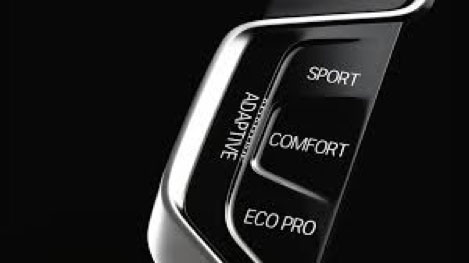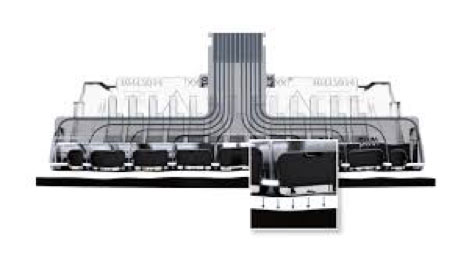 Yanfeng has partnered with Kostal for smart interior surfaces. Kostal, from Lüdenscheid, Germany, is a specialist in mechatronics and switches. Electronic elements enable the vehicle of the future to become a living organism on the interior surface. Kostal is bringing reflective surfaces to turn into transparent, interactive control panels.
Smart electronics and software behind the surfaces are invisible but highly sensitive. Switching is intuitive and takes place in a flash. The effortless reaction makes the interaction seem easy.
The vehicle of tomorrow communicates with occupants using light signals on surfaces that are blank when the communications aren't required. LED lights help getting day and night design through tailored adjustment of the light intensity.
Eliminating traditional switches also means eliminating mechanical parts that jam or become damaged because of dirt, dust, or misuse.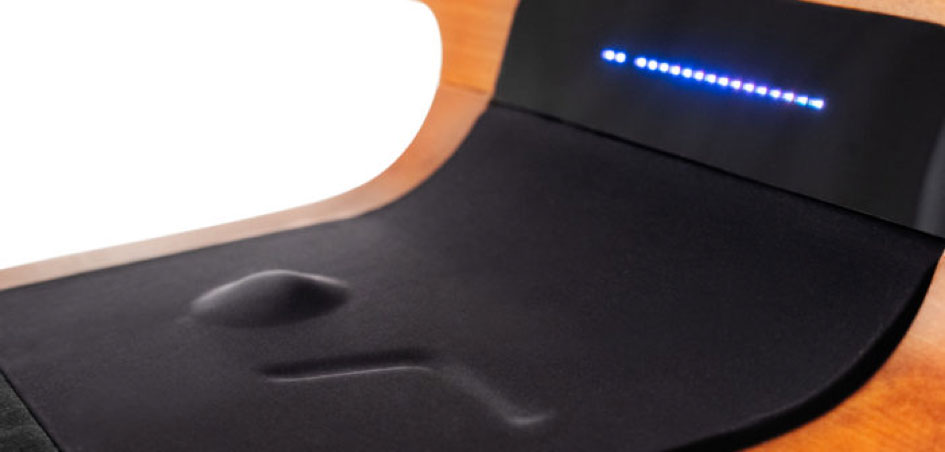 It's a fact of life: interior surfaces have complex 3D shapes. Forciot, from Finland, has launched a new stretch-pad module capable of turning an entire car's interior surface into a stretchable control pad. The pad can continuously change form during its lifespan. It can be easily integrated under leather, fabric, and other materials, enabling it to transform any surface in a car's interior into 3D multitouch pads, sliders or stretchable force buttons. The module's control surfaces can be raised or lowered above the surface level when needed, allowing for a minimalistic yet intuitive dashboard experience. This module makes it possible to design a personalized dashboard experience for each driver.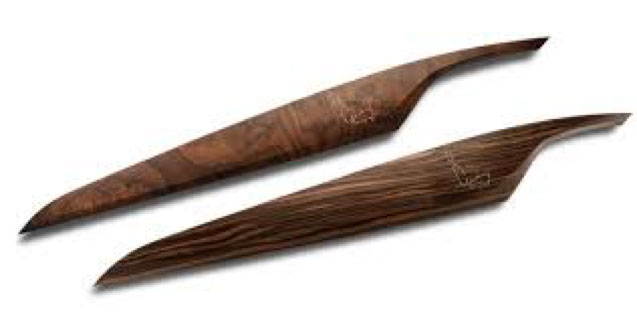 IMSE (Injection Molded Structural Electronics) brings electronic functionality to places traditional electronics could never be integrated. Because they can conform to complex shapes and are very thin, designers have the freedom to add electronic functions wherever they choose, and in shapes they need: shown here are door upper panels with integrated seat controls, supplanting traditional switches.
Geely Design, CEVT and TactoTek (also from Finland) have jointly announced initiation of projects to develop smart surfaces for multiple automotive brands owned by CEVT's parent company, Zhejiang Geely Holding Group.