This twelfth issue marks the first anniversary of the DVN-Lidar Newsletter. We're happy and grateful for all of you reading this, whether you've been with us from the start or you joined in along the way. It's a fine occasion to take a look at the topography of today's lidar world and see what we might forecast. Fully nine lidar startups have recently announced the final closing of their C-series financing rounds—such as Israeli lidar supplier Opsys Tech, who finalised their series-C financing rounds to the tune of about USD $50m last January, just seven years after founding. This issue of the DVN-L Newsletter brings you our exclusive interview with Rafi Arel, CEO of Opsys Technologies Ltd.
We've got a bunch of new features for you, as well: capsule summaries of lidar business news—recent fusions between Ouster and Velodyne and between Ibeo and Microvision; and Quanergy's bankruptcy filing only 10 months after going public, together show consolidations will be necessary in this phase of slow market ramp-up. And you'll find coverage of the introduction and user experience of autonomous-drive systems, which are entering the market in earnest.
Also this week: your first report on our first DVN-L Deep Dive in Wiesbaden on 28 February, dedicated to the challenging ODD issue for lidar technology in autonomous-drive systems. Particular issues discussed by the 32 live and online participants included lidar contamination and cleaning, and lidar system performance in foul weather.
Be sure and save the dates for these forthcoming high-content, high-value DVN-Lidar events:
• Deep Dive II (Europe): early June; date TBD, at Dorint Pallas Wiesbaden
• DVN-L Deep Dive III (USA) : 29-30 August in Redwood (San Francisco Bay area)
• DVN-L Conference  (Europe): 29-30 November at Dorint Pallas Wiesbaden
We're ever so glad you're here with us in the DVN-Lidar community; enjoy this twelfth newsletter!
All best,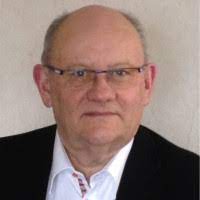 Alain Servel
DVN LIDAR SENIOR ADVISOR