Dear Attendees & Exhibitors,
Dear DVN – Lighting members,
Dear DVN community
Dear Friends,
We have done all our best to make this China Workshop 2022 a success, selecting the best lectures, exhibiting the best innovations, organizing the networking and a Welcome Dinner.
Thank you for your participation and your trust to DVN. Everyone was very happy and excited to have a fully-in-person experience. And the DVN Lighting community was genuinely delighted to be together.
Indeed, in-person meetings and networking with live promotion of innovations are baked right into DVN! To create meaningful networking events that will truly benefit all of us, we believe that it is mandatory to be gathered in one single place.
As promised, please find below the recording of each session available to all participants & DVN members.
Any feedback is more than welcome. Looking forward to hearing from you!
Best regards,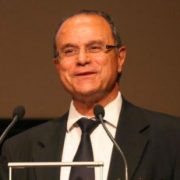 HECTOR FRATTY
DVN CEO

---
Keynote + Session 1 • Car maker achievement in Innovations for new lighting Functions
Chairman: Wolfgang Huhn
Keynote
Xuejun Qiu, CEO of Hasco Vision Technology
Outlook on digital lighting driven by innovation
Session 1a • Car maker achievement in Innovations for new lighting Functions
Audi – Michael Kruppa, Head of Front Light Development
Digital Light for digital cars
Volvo – Paul-Henri Matha, Technical Leader Exterior Lighting
Regulation harmonization, stakes for worldwide OEM
PATAC – Lei Zhoujixin, Exterior lighting system application senior engineer
Emotional Lighting-Cadillac LYRIQ exterior lighting technical
interpretation
CHANGAN Auto – Xia ZHOU, Senior Deputy Chief Engineer of Design Engineering
Lighting and Experience
Great Wall – Luxiang Li, Head of Automotive Lamp R&D Technology of Technology Center
Automotive lighting and user perception
Session Q/A
Session 1b • Car maker achievement in Innovations for new lighting Functions
Stellantis – Philipp Roeckl, Lead Innovation Engineer
Driver Assistance Projections
Human Horizons – Hongjian Qin, Technical Manager
Programable Matrix Lighting and Interactive Signal Display
FAW – Hongliang Han, Senior Director
Industrial design of Hongqi Lighting. Example of H9
Jidu Auto – Harry ZHAO, Head of Exterior Engineering
Smart Interactive Lighting and Robocar
Session Q/A
Session 2 • Smart Interior Lighting Systems
Chairman: Philippe Aumont
Karlheinz – Pr. Blankenbach
Inova – Thomas Rothlaupt
Grupo Antolin – Markus Daubner
Advances in Interior Lighting
Melexis – Linhong Song, Field Application Engineer
Ambient Lighting goes Functional
Seoul Semiconductor – Guanghui YU, Vice President of Sales
LED Solution for Human Health
Session Q/A
Keynote + Session 3 • Innovations for new lighting functions
Chairman: Hossein Nafari
Keynote
Geoffrey Draper, DVN Senior Advisor
Breaking Barriers to Innovation – It's time to come off the fence
Session 3a • Innovations for new lighting functions
Koito – Kohei Murata, R&D Department
Investigation of effectiveness and conflict of a road projection lamp for cyclists, using a VR system
Forvia Hella – Chris Kirchenbauer, Director of Technology, Lighting China
Digital Flatlight
Valeo – Yilin LI, Lighting Structure Expert
3D stack up Calculation method study of vehicle lamp product
Mind – Jin Hui, Technical Director of Innovation Center
High Definition Display devices and their application in automotive
Plastic Omnium Lighting (former AMLS) – Zuo Maoke, Global ProductDirector of Front Lighting module & Head of APAC
Projection Solution: The Key to Customer Experience
Session Q/A
Session 3b • Innovations for new lighting functions
Hasco Vision – Jinlong Ao, R&D Director
Hasco Vision's Technical Innovations
Marelli AL – Chunjie Huang, R&D Manager
The Evolution of Signature Lighting :Improving the User Experience with Illuminated Body Panels
XingYu – Lin Shudong, Deputy General Manager and Director of Xingyu Research Laboratory
A Solution of Interactive Lighting – XingYu
Chongqing Varroc TYC – Ondrej Barta, Projector Design Expert
ADB in SAE regulations – analysis of consequences for next frontlighting development
ams Osram – Morris Li, FAE Manager, APAC Automotive
Smart Surface Sensing and illumination
Session Q/A
Session 4 • Light Source Innovations
Chairman: Huixin Sun
APT Electronics – Guiping He, Product Director of Automotive LED Division
Development trend of intelligent Automotive Lamp and the integrated packaging technology of Auto LED
KSLD Laser – Meng Han, Sr. Director Kyocera SLD Laser product Marketing
Next Generation LaserLight for Night Vision; Sensing and Lifi
Lumileds – Keanu Ma, Director of Lumileds APAC Technical Competence Center
New light source architecture design for Car Body Lighting
Ams Osram – Kimi Chen, Senior SSE Manager, APAC Automotive
Lights for Exterior Carbody
HC Semitek – Xiaolin Wang, Product Line Director
Technology trend of automotive LED chips
Dominant – Dr. Jeffery Xie, Product Marketing Manager
Application of innovative 2520 series in RCL
Session Q/A
Session 5 • Skills to help Development New functions
Chairman: Hector Fratty
Texas Instrument – Jeremy Wu, DLP Senior Engineer, DLP China, TI
TI DLP Technology is enabling smart & dynamic lighting all around the vehicle
AML Systems – Qinhai REN, Head of Light Actuator R&D
Smart leveling and safery improvement
Ansys – Xing Tong, Senior Application Manager
Ansys Solutions from Nano-scale to Macro-scale
Covestro – Matthew Chen, Senior Marketing Manager
Enabling Headlamp Miniaturization & Modularity with Enhanced Heat Management
Session Q/A