By Wolfgang Huhn, DVN Senior Advisor
ISAL 2021—postponed from last Autumn—started today with my keynote; I am very proud to have been chosen for such an important presentation. Professor Khanh asked me months ago to say what I've always wanted to say. I am freshly retired; my Audi contract ended April 1st, so I can speak freely now. But to be honest, I had a lot of freedom during all my professional years—there were no particular restrictions, so don't expect any big surprise.
In my keynote I talk about the future importance of car lighting. For 20 years its importance has risen continuously, but how about the next years? Many challenges are ahead: the car industry changes to EVs and software-defined cars; the tier-1 lighting business is in a huge structural change; new business opportunities pop up, enabled by technologies like over-the-air updates; new lighting elements, microoptics, and much more. It looks a lot like disruption.
On the safety side of our business, we have to look much more at the system. I mean the whole system, not our usual view to a subsystem like the headlamps. And we need to develop more adaptive systems—adaptive to the complete environment. The requirements for car lighting are very different in the colourful and bright ambience of a megacity versus the dim and rainy countryside. One of our future tasks will be providing the best light for the respective situation.
So, all in all the future of the car lighting depends on us all—the whole lighting community.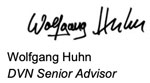 Last info on ISAL: 613 participants,  491 on site, 122 online, from 26 countries,
2 Keynotes,
75 Presentations