As we start the new year, it's a fine time to analyse the achievements of DVN under the stress and strain of a fraught and difficult 2021. We facilitated the flow and exchange of information by publishing 52 DVNewsletters,10 DVN Reports, and a high-value DVN Study. We held two live-and-online DVN Workshops in China and the USA, as well as a Lidar Conference in Frankfurt. Let's look a little closer:
52 DVNewsletters were sent to the lighting community, week after week without interruption. That's 52 editorials, 52 in-depth pieces, and around 750 news articles and analyses on lighting, ADAS, sensors, and relevant industry news. The weekly DVNewsletter's purpose is to cover all important facts and events happening in the realm of lighting and ADAS; we work dilligently to make it the one-stop independent source for relevant news and views for our industry.

10 DVN Reports were released:
• Interior-New Mobility
• Lighting in development countries
• New models November '20 to February '21
• Adaptive Driving Beam
• DVN Shanghai Workshop and VISION Congress Q&A
• Rear Lighting
• IAA + New Models April to September '21
• DVN US Workshop
• Global Landscape of Automotive LED Suppliers
• Cars and concepts presented September to December '21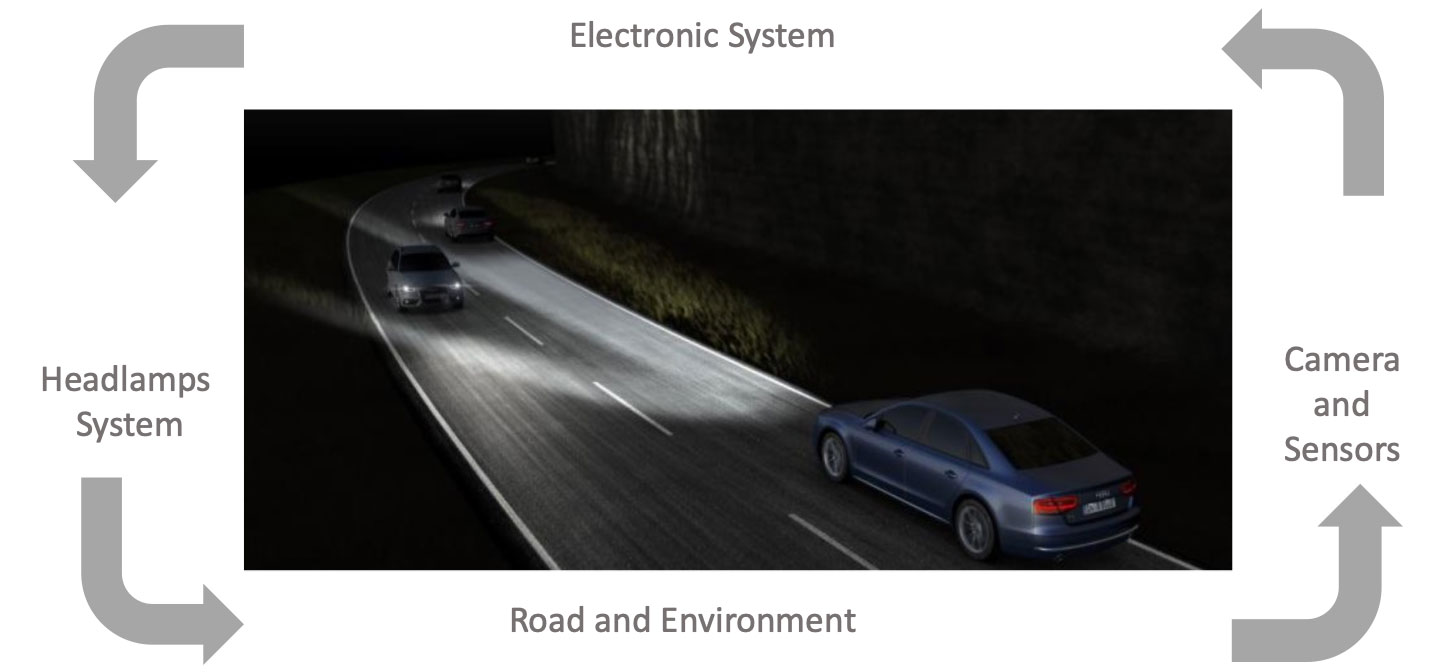 Adaptive Driving Beam Report

DVN Shanghai Workshop Report

Rear Lighting Report

DVN US Workshop Report





DVN Report on Cars-concept cars presented Sept-Dec 2021
At the end of 2021, 151 companies are Gold members in the DVN Lighting community
and 28 companies are DVN Interior Gold members (total of 179)
19 New companies joined the DVN Lighting community in 2021
– 4 in Europe
Ferrari, Italy – Delo, Germany – Jokon, Germany – Grupo Antolin, Spain
– 5 In North America
Rivian, USA – OLEDWorks, USA – IHS Markit, USA – ESS, USA – Muth Corp, USA
– 10 in Asia
Huawei, China – Varroc TYC, China – Sunny Optech, China – Tongming, China – Yejia, China
Zvision, China – Bluebinaries, India – DH Lighting, Korea – Brightek, Taiwan – Everlight Taiwan
And next year,
DVN will still be at it, putting out 52 DVNewsletters and 10 DVN Reports.
As usual, we will cover congresses, workshops, and autoshows, publishing reports on the main events, auto shows, and congresses.
We will work hard this year to make the 10 DVN Reports:
– Technologies presented at CES 2022
– DVN Paris Workshop
– Laser-based vehicle lighting
– Vehicle models launched January-April
– ISAL report
– Universities and Lighting
– Lighting in EV
– VISION congress
– Vehicle models launched May-August
– Paris Autoshow
We will organise in 2022 three DVN Workshops in Paris on 1-2 February; in the Detroit area, and in Shanghai; another one DVN-Interior Workshop in Frankfurt, as well as the fruitful DVN Lidar Conference toward the end of 2022.
And we're soon to start work on our next DVN Study, based on feedback from the lighting community. Working title: DVN's Predictions for New Vehicle Lighting Functions.
We're also working to bolster the DVN team with senior lighting experts all over the world—watch for more information soon.
We cordially remind you of the high-value benefits DVN Gold members enjoy with their access to the DVN website, including access to the library and archives with over 7,500 news articles and 164 published DVN Reports—all fully indexed and searchable—as well as the DVN Gold members' community directory: detailed presentation of company products and services.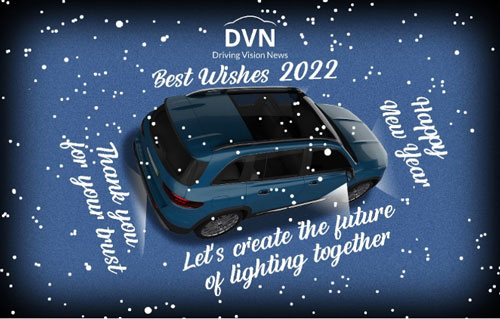 Once more we happily extend our seasonal best wishes to all reading this for an excellent 2022!