Time flies when you're having fun! That's how it's been in our preparations for the fourth DVN automotive lidar conference, to be held on 15-16 November. That's coming soon, and we've got a strong docket full of excellent speakers; take a look at this DVNewsletter's in-depth report for more detail.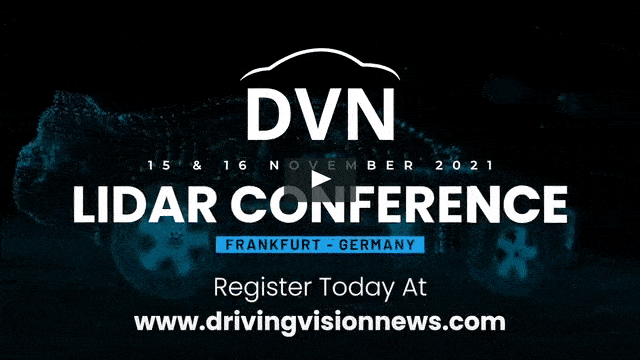 Dr. Andreas Teuner, ZF's ADAS engineering VP, will open the conference with a keynote talking about the inclusion of lidar technology for L2-3 vehicle development, followed by a session on automotive lidar application with lectures from BMW, Ford, Volvo, Stellantis, Marelli-AL, ZKW, Koito, and Fraunhofer ILT. The session on the lidar market and ecosystem will feature lectures from VSI Labs, Leddartech, Yole, and Carhs Training. The second day, after a keynote from Valeo's lidar business manager Clement Nouvel, a session on automotive lidar systems will include talks by experts from Cepton, Xenomatix, Ibeo, Blickfeld, Continental, Velodyne, Lumentum, and Liangdao. The final session will be dedicated to technology enablers, and there'll be a panel discussion with experts and executives brought together to discuss a challenging theme provided and moderated by DVN.
The Covid pandemic is not over, of course, and all safety precautions and provisions will be in place as a matter of top priority. Registration is now open, and we look forward to welcoming you at an inspiring, exciting, lively, and safe conference in Frankfurt.
Sincerely yours,