Since 2011, Sylvain Dubois has been holding management and directorial positions of growing importance; in 2019, he became CEO of Marelli Automotive Lighting, dedicated to exterior lighting and increasingly in ADAS sensing. In his 27 years (and counting!) in the automotive industry, he's lived and worked in France, the UK, the USA, Spain, Germany, Italy, and China. He courteously talked with us about his work, his company, and his outlook.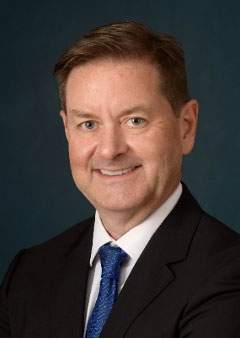 DVN: Nearly 3 years after your arrival at the head of Marelli AL, how's the company doing?
Sylvain Dubois: It has been and remains a difficult period between Covid, material shortages particularly in semiconductors, and raw material inflation; the whole automotive sector is hit including Marelli AL. Our numbers are basically in line with the market, and obviously this year the decrease is linked to the pandemic. We had a good Q1, but the situation of the market is still tough. When it comes to results, Marelli AL resists better than some of our competitors even in a market environment that remains difficult.
DVN: Will there be big changes at Marelli AL over the next year, do you think?
SD: In the first part of the year, we have launched our Ambition 2024 mid-term plan which is aimed at setting the pillars, the objectives, and the strategy for the next five years to make the company ready to compete in the future mobility scenario that will be seeing further important changes. Part of our mid-term strategy and ongoing transformation focuses on building market lead and competitive positions within businesses where we have a right to win. Like any responsible company, we must always be open to evolve our organisation in the direction of being effective, flexible and to create new value for our business and customers. This is part of building a strong and sustainable Marelli. Within this framework, I can say that Marelli Automotive Lighting will continue to play a crucial role.
DVN: What do you see as the company's strengths and challenges?
SD: Our strengths are innovation, a global footprint, and a well-balanced customer portfolio. We lead the pack on digitalisation of light distribution (we won an Automotive News PACE Award for our Hi Digi light) which is going to be the main driver for growth in our sector. With Marelli we will continue to expand our customer base, in particular with Japanese OEMs, but also with American OEMs. Regionally, we will continue to expand in APAC, notably in China and India, and pursue our growth globally; we are targeting double digit CAGR in the coming years.
DVN: What do you think about Faurecia's buy-up of Hella?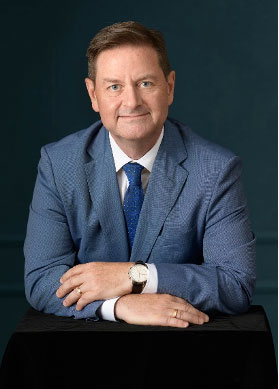 SD: Hella is a very respectable competitor and Faurecia made a good move by acquiring them. I do not think it will fundamentally change the equilibrium. Changes are more likely to come from other players.
DVN: Coming back to technologies. After the DMD to Mercedes-Benz and the award you received, what products will be produced and delivered using this technology?
SD: Mercedes- Benz is not the only customer using this technology, we already sell it to Audi for the e-Tron. But this product will evolve to become more affordable and reach a larger segment. We already develop for other OEMs a next-generation technology (lower pixels, more affordable) and it will be a major growth in the lighting business.
DVN: A few years on from the introduction of DMD technology and the arrival of µLEDs, do you think one will win out over the other?
SD: DMD is going to remain high-end and microLEDs will be democratised—as a matter of fact, this is already happening. I am still convinced that lighting technology will have more development in the next years than it had in the last 30 years. MicroLEDs will bring a new era of safety, not only providing the perfect light distribution, but also bringing active safety for the driver and traffic participants, with efficient warning messages projected on the road.
DVN: How about road projection; how's that coming along?
SD: It is keeping us very busy! High-resolution headlamps based on DMD technology are going project by project into series production. Recently another Mercedes, the C-class, started on the market with DMD. In addition, microLED technology from 2023 will spread road projection to a wider market for safety and driver comfort. The new field of road projections directly around the car is a function that our customers can use to generate new use cases. We have developed standard modules to support the rollout of road projections and we can offer it for front projection as well as for any other areas around the car. We partner with our customers to support the development of new use cases with our optical and hardware competence as well as software.
DVN: ADB is a wonderful technology able to greatly improve safety at night. What could the lighting suppliers do to convince drivers to buy it?
SD: As a tier-1 we are not able to have a wide access to final consumers and therefore be able to significantly influence their habits. However, we are promoting events at the dealerships and giving our support to the OEMs in order to educate consumers: explaining the lighting options in the car catalogue, for example. Sometimes things can be explained very easily and a simple sentence like "Imagine you can always drive with high beams at night" can reach a wider audience of non-technical experts. Unfortunately, we do not see these messages in the typical car advertisements in the media. This is something our OEMs should reflect on; we are here to support. Advertisement of ADB functionality is a key to spread this safety function on the market.
DVN: What can you tell us about Marelli's work on communications—V2driver, V2pedestrian—and the integration of sensors in lamps?
SD: Car communication is in fact just at the beginning as we discussed with DMD and µLED. It will continue to evolve with additional technologies, for example, displays (TFT, etc) integrated in headlamps and rear lamps or other vehicle surfaces. Vehicle to driver and pedestrian communication requires the use of symbols and a logic understandable to humans and this is where regulators will play a key role. Technology is already there, but the regulators are not fast enough to catch up with it. Integration of sensors in headlamps, rear lamps and other future lighting devices is a path we are following for many years and we have valuable partners in the sensor area like Xenomatix for lidar and WHST for radar.
DVN: Lasers are used for long seeing range, and now for ADB scanning and communication. Do you see a future for it in comparison with DMD, LCD, and LCoS?
Sylvain Dubois: Laser is an interesting technology for reducing the size of the optical system thanks to the high luminance. The cost of the light source and the safety aspects to be taken into account have made the application of this technology not as easy as with LED. When you mention DMD, LCD, and LCoS (and I would add microLED) you are referring to high resolution systems where, in my opinion, laser will have a tough time competing.
DVN: Are you working on expanding beyond Marelli AL's core lighting technology business?
SD: We have defined our growth initiatives outside traditional head and rear lighting around two areas: Illumination at 360°, and for several years now we have been working on sensing for ADAS. For lidar we have invested in Leddartech and developed a partnership with Xenomatix. Today we are in a good position to offer to our customers a lidar solution for upcoming Traffic Jam Chauffeur, where concrete businesses are in discussion. In addition, we have developed a partnership with WHTS in China, with whom we are looking at expanding business in new generation radar. This sensor is already integrated in lighting components and we believe the market is going in this direction.
On the illumination side, we recently signed a partnership with Motherson for an illuminated front grille, and also for other illuminated body parts such as bumpers and rocker panels. Marelli Automotive Lighting and Motherson combine a complete range of systems, product competences, innovations and technologies from our global industrial footprint that is of great value for our customers. Motherson is a well-known partner with whom we have been working successfully for many years in India with a joint venture that supplies lighting to the Indian market.
DVN: We're looking forward to learning of your latest innovations at the DVN Workshop. What might we see there?
SD: Doctor Rosenhahn, our head of headlighting innovation, will present an interesting lecture to show how new Headlamp Safety Performance Ratings (HSPR) will support traffic safety.
In GTB's Working Group SVP, all set makers, OEMs, and experts from the Technical University of Darmstadt are working on this new headlamp rating system, the world's first that includes ADB functionality. With the help of this rating system, ADB headlamps can be rated in an objective way to show the large advantage of this lighting function in terms of comfort and safety for the end customer. We will also have a dedicated space to showcase our products and innovation where the participants will be able to see some interesting samples of our high-resolution modules and interact with our experts.
At the DVN US Workshop 2021, Marelli AL is presenting its portfolio of optical concepts which offer many possible solutions to combine its sophisticated electronics with style concepts in lighting products.