GTB Secretary-General Davide Puglisi (say "DAH-vee-dey pool-YEE-zee") is one of the vehicle lighting community's utmost regulatory experts.
After earning his diploma in Electronics and Telecommunications Engineering in 2000 in Turin, Italy, Puglisi moved to London to study English and web design. In 2002 he moved back to Italy where he started to work for CUNA, the Italian standardisation body for road vehicles. He became involved as Italian representative in ISO and CEN standardisation activities in automotive electronics, lighting, and telematics; active and passive safety; ergonomics, and visibility.
Aside from his standardisation work, since 2004 he has managed the GTB secretariat. His GTB work has increased significantly over the years, and in 2018 he left CUNA to devote full-time effort to GTB in his new position as Secretary-General. That same year, he graduated in Political Science and International Relations with a thesis on geopolitical and geo-economic impacts deriving from the electrification of the automotive sector.
In addition to his core GTB duties, he is the secretary of the GRE Informal Working Group on the Simplification of the UN Lighting and Light Signalling Regulations (SLR) since its establishment in 2014. His is married and has two children. He was kind enough to talk with us about his work.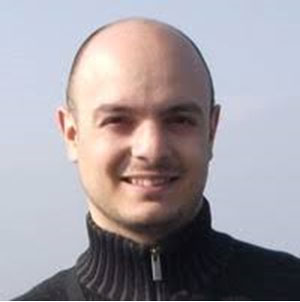 DVN: What was your mission during the presidency of Geoff Draper?
Davide Puglisi: For more than 50 years GTB had successfully operated without any major changes. Nevertheless, the need for a comprehensive modernisation became more and more important if GTB wanted to keep and reinforce its prominent role, and Geoff was able to lead the deep transformation which resulted in the present GTB. During Geoff's Presidency my mission was to concretely support him in this task, together with Bart Terburg, and to execute the necessary changes to achieve our goal. The legal registration of GTB in 2011 and the subsequent achievement, in 2014, of the special consultative status by the UN ECOSOC were the first milestones of this transformation. However, to achieve these results, GTB had to create a completely new organisation structure with a proper Statute, By-laws, Competition law compliance policy, GDPR policy, audited accounts, etc. As GTB Secretary-General and Treasurer I have been deeply involved in all these significant developments to guarantee transparency and to ensure compliance with Italian law.
In addition to that and to the daily management of the secretariat, my mission was to increase the international awareness of GTB by contributing to conferences and workshops such as DVN, ISAL, IFAL, ALE, and the ACEA Sino-Europe Conference.
DVN: How did your role change following your move into the full-time career position as Secretary-General starting in January 2019?
Davide Puglisi: As part of the GTB restructuring, the organisation's centre of gravity moved towards the GTB secretariat, which has been strengthened with the introduction of a new full-time position as Secretary-General supported by some staff. This made it possible to relieve part of the workload and the duties on the GTB President and to move them under the direct responsibility of the Secretary-General. While the President remains a key figure in GTB, the role is mainly focussed on guiding and coördinating the activity of the association. As Secretary-General I have the function of managing all aspects of the administrative and technical work of GTB, including all financial- and personnel-associated activities of the association.
DVN: You have also since 2014 served as Secretary of the GRE Informal Working Group on Simplification of the Lighting and Light Signalling Regulations (SLR). What have you learned from this important role?
Davide Puglisi: When I embarked on this adventure, I never imagined the magnitude of work and the huge amount of time I would have to invest. I remember some "smart" people in the early days saying that the simplification of the regulations would be a simple cut-and-paste editorial exercise. It turned out to be one of the major regulatory works ever done within GRE, everything but a simple editorial exercise!
With hindsight I am glad that I accepted this position because it has been a unique educational experience for an in-depth dive into the complexity of the regulatory work. The SLR is a wonderful team made up of a few committed, and very knowledgeable, international experts. During the last six years (and 43 meetings, mostly face-to face) we have strengthened our professional and personal relationships. I believe that human relations are a key asset for any successful outcome in international cooperation. There is a limit to the value of web-meetings, but this is another subject.
DVN: You worked for over a decade with Geoff Draper and Vice President Bart Terburg. What do you retain about that?
Davide Puglisi: First of all, let me say that I feel myself honoured for having had the opportunity to work together with both of them. I have learnt a lot from Geoff Draper's decades of experience and, most importantly, he passed down to me his interest in automotive lighting and his passion for the worldwide harmonisation of regulations. Besides, I have learnt from him many interesting English expressions which I have reciprocated with similar Italian sayings. Our meetings were never boring!
Bart Terburg and I were already working together as GTB Vice-Chair and GTB Secretary, but our professional relationship changed under Geoff's presidency with the creation of the Administrative Committee where Geoff, Bart, and I worked closely to manage GTB. Based upon more than a decade of working together I can say that Bart represented a precious element to balance the discussions within the three of us and I have always appreciated his great coöperation and reciprocal support.
Since most of the time we were separated by water—Bart in the USA, Geoff in the UK, and me in Italy—the unexpected COVID-19 pandemic did not really change our way of working because we were used to having meetings via the internet.
There is no doubt I will miss working with Geoff, an I am glad to continue the coöperation with Bart and I am looking forward to start working with the new President, Valter Genone.
DVN: Will your mission change under the new GTB President?
Davide Puglisi: It is not easy to answer this question but I expect that my mission shall change according to the identified need for GTB to differentiate its focus to cover, in addition to the typical road illumination and light signalling matters, also those fields where vehicle lighting has an indirect impact. I am referring to camera-based systems, CO2 reduction, and AV communications just to mention a few. In parallel, in order to increase the GTB authority worldwide, I intend to promote an enlargement of its global membership base.
DVN: You've made lectures and participated at DVN Workshops, as an artifact of the working relationship between GTB and DVN. What is your general feedback?
Davide Puglisi: Indeed, I have had the pleasure to make lectures in several workshops and the last one was the DVN in Munich in January 2020, just before the outbreak of the COVID-19 pandemic in Europe. The coöperation between GTB and DVN has demonstrated to be mutually beneficial and I believe it shall continue in the future. The DVN platform has enabled GTB to promote its activities to a different audience than its normal membership with the positive result to increase the awareness of GTB and the interest in its work. DVN benefits from regular updates and professional insights on regulatory matters provided by GTB. I also recall a joint GTB/DVN Forum in February 2019 in Turin which included a brainstorm session that has been useful to help defining the GTB roadmap for the next 10 years. There are many examples of this fruitful coöperation and I am convinced of its benefits.
DVN: What message you would like to transmit to the worldwide lighting community?
Davide Puglisi: There are big challenges in front of us such as the wide market uptake of electric vehicles, the development of autonomous vehicles, and the ageing of population. On the other hand, there are great opportunities offered by new technologies. GTB is ready to provide its structure and knowhow to develop and maintain high quality, globally harmonised technical requirements. However, GTB is not an abstract entity; it is made up of people. We can only move as fast as the support we receive from industry.