In the introduction of this session, chairman Carsten Befelein from DVN & DVN-I underlined that the car interiors are becoming in future stronger product differentiators on the basis of extensive software and electronics with artificial intelligence. New vehicles are facilitating new activities and UX (user experience) in the car interior like relaxing, working, conferencing, watching movies, etc. Autonomous driving vehicles will transform the driving experience into a "passenging" experience. Lighting and displays for homes and offices will be seamless transferred into the rolling autonomous-driving homes and offices on wheels. The car interior is the space, where the customer experience happens! Subcribe to the new DVN-Automotive Interior Newsletters and reports.
Smart Lighting Integration
•Monica Ai and Julien Adillon, Grupo Antolin
Monica Ai (Lighting Director, China) and Mr. Julien Adillon (Corporate Management, Grupo Antolin China) presented very impressive aspects of future interior components, sustainable materials, functional surfaces, and smart interior lighting and electronic solutions of Grupo Antolin.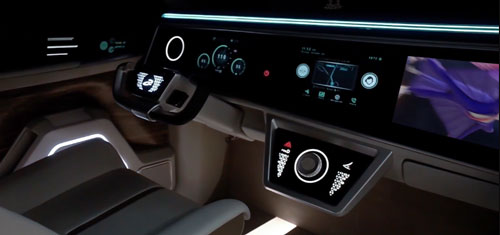 Surface Backlighting for Future Automotive Interiors
• James Gourley, DesignLED
James Gourley, DesignLED CEO, gave an interesting view on the backlighting of light transmissive surfaces, market and economic aspects, interior use cases, technology, and emotions as a contribution to the trends of rolling living spaces, emotional personalisation, wellbeing, and smooth and flat designed smart surfaces in the future car interior.

Turn Any Automotive Window Into An HMI Display
• Brandon Seiser, Texas Instruments
Brandon Seiser from TI's DLP® Products Group gave an overview of automotive macro trends, need for communication, HMI window displays on the basis of light projection and film architecture. He presented the DLP technology for small efficient projectors up to 1,000 lumens RGB for window displays with night- and daylight brightness.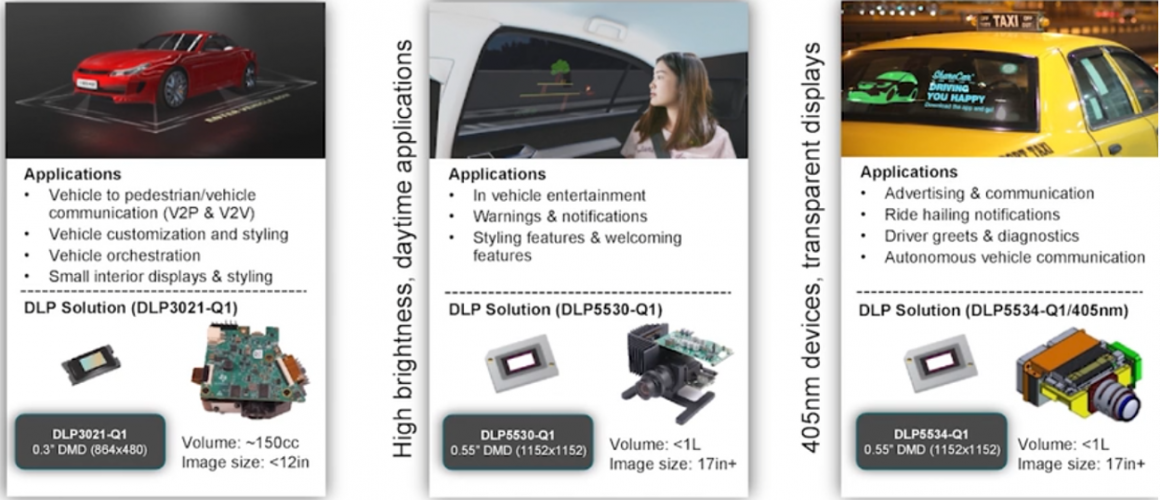 Accelerating Development of Ambient Lighting with seddLED
• Eric Toh Chip Hock, Dominant
Eric Toh Chip Hock talked about "Smart Embedded Digital Driver LEDs" which combine RGB LED, LED Driver and advanced communication link integrated into a single package with a great future for the new car interior lighting functions.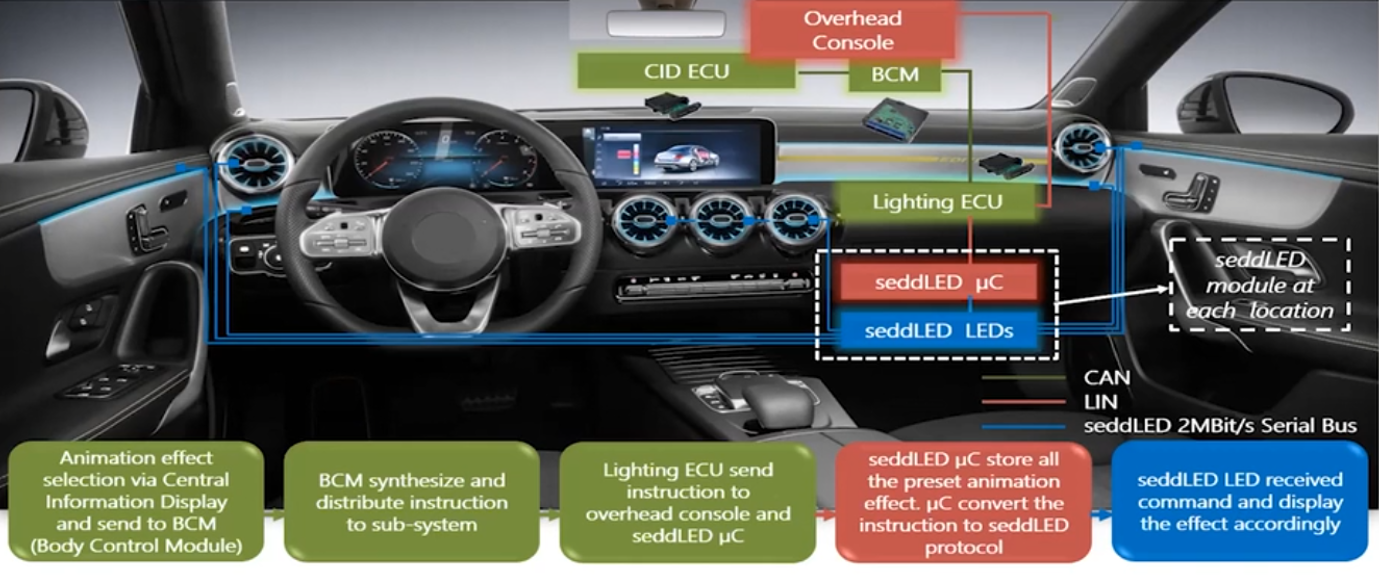 Car Interior Highlighting, Lighting, Sensing and Display Synergies
• Martin Vallo, Yole Development
Martin Vallofrom Yole Développement made a lecture about CASE, UX, HMI, System architecture, Interior lighting, displays, sensing and market developments.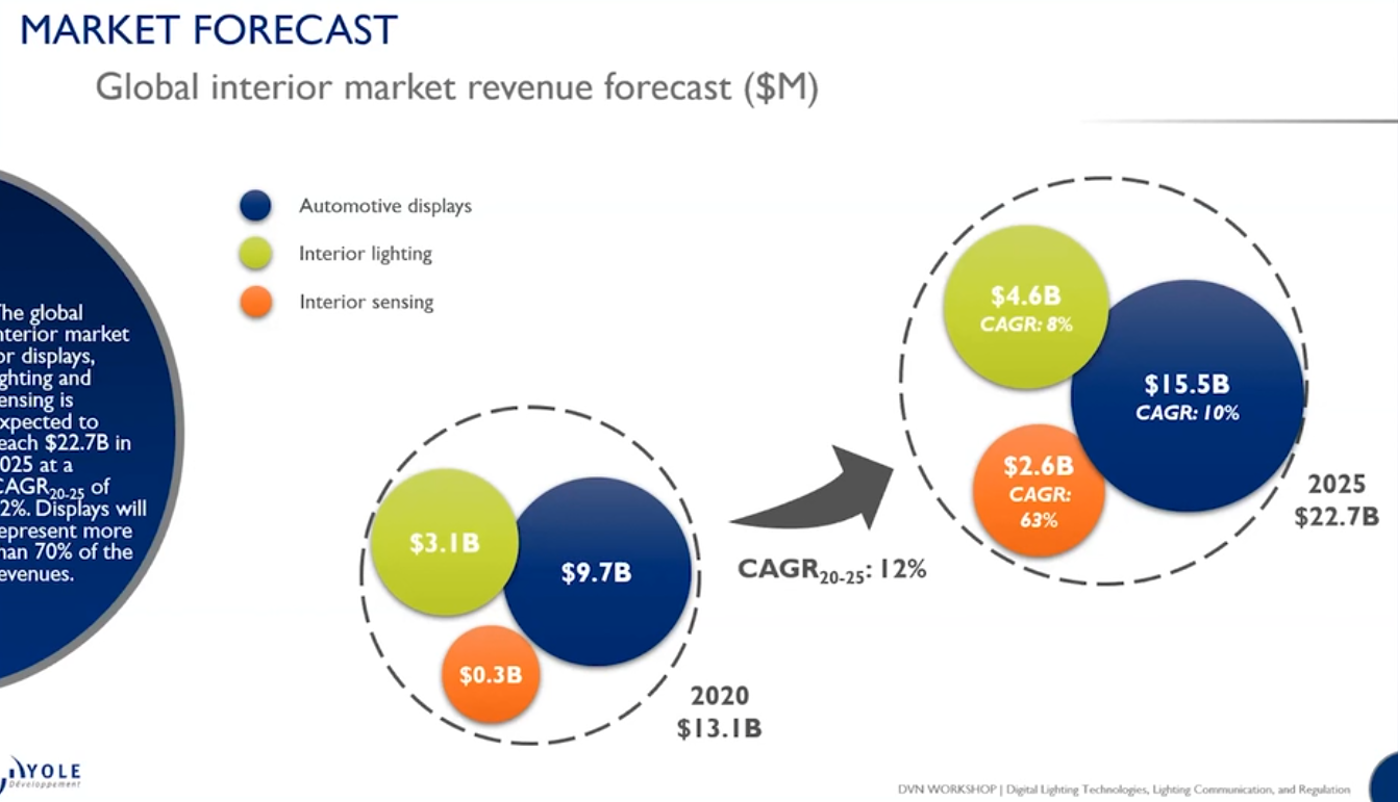 A lot of questions from the attendees showed the great interest in the "Future Car Interior" subject as related to lighting. Daniel Pardo from Grupo Antolin answered questions about software and electronics capabilities as full system supplier and the company's vision of the future interior lighting. James Gourley from DesignLED compared the advantages and disadvantages of backlighting and light projection. He considered a roadmap, developing complete light components for a perfect light system by integration of light modules into the interior components.Brandon Seiser from Texas Instruments explained how tomake car windows to HMI displays, what is the size of a projector with DLP technology for window displays on day – and night brightness level and what are the system costs.
Mr. Eric Toh from Dominant Opto Technologies was asked for competitive smart LEDs to the seddLeds, the first digital LEDs. He confirmed a roadmap for the development of a smart seddLed also for exterior lighting, e.g. for the communication light of AVs.
Mr. Martin Vallo from Yole Dévelopmentwas askedwhy he sees in the revenue forecast 2020 till 2025 a very strong revenue increase for displays and sensing systems and only a slight revenue increase for interior lighting. He explained, which HMI solutions will be realised in the future and that our cars will have only one centralized supercomputer in 2035.