The GTB General Assembly gathered last week on 16 November with the important task of electing its next president following Geoff Draper's retirement. For the first time, due to the COVID-19 pandemic, the GTB General Assembly held a virtual session timed to be accessible to its members in the USA, Europe, and Asia.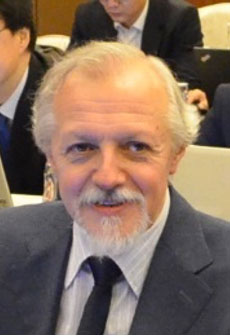 Valter Genone becomes the 6th President in GTB's 68-year history. His four-year term will start on 01 January 2021.
Born in Torino (Italia) in 1954, Valter graduated in aeronautical technology. Although he never worked in this field, he has remained a big fan of any object capable to fly.
Valter's professional career started in 1979 in FIAT and it will end on 31 January 2021, when his 42-year working relationship with FIAT/FCA will terminate. He has always worked in the field of vehicle regulation and, more recently, also in type approval procedures.
His main focus has been automotive lighting but he has always worked on direct and indirect field of view, on-board controls and instruments, steering systems including ADAS, vehicle masses and dimensions, EMC, and many different aspects of active and general vehicle safety.
In 1982 Valter started to attend international regulatory meetings, the first was as part of the GTB delegation in Rome at an EEC technical group meeting on lighting. For many years he attended the EEC Commission Lighting Group sessions in Brussels, as technical consultant of the Italian Ministry of Transport, for the revision of the EEC Directive 76/756 on lighting installation.
From 1984 Valter started to attend GRE meetings in Geneva as administration consultant supporting the Italian Ministry of Transport representative and then as the Italian delegate to GRE continually until 2019. This allowed him to extend his knowledge to motorcycle and agricultural vehicle lighting and installation, as well as to the devices and lighting systems themselves.
In parallel to his long experience in the GRE meetings Valter is highly appreciated in GTB as a delegate of the Italian delegation and, for many years, as Italian head delegate. Additionally, he has been the FCA expert in the GTB Installation (he was also secretary), Front Lighting and Signalling Lamp working groups.
DVN warmly congratulates Valter for his election as GTB President!
We look forward to the continuation of our special and mutually beneficial relationship with GTB.