American billionaire Shahid "Shad" Khan has achieved great success and growth for his auto parts company, Flex-N-Gate. Their product range includes bumpers, plastic interior and exterior parts, and lighting parts and systems—and they posted nearly USD $9bn in worldwide sales to automakers last year, twice their volume of just five years ago.
Last week Khan participated in a virtual conference of the OESA, Original Equipment Suppliers Association. He offered the auto industry audience a few observations about the market, his philosophy of business and ideas about how the industry will power through the pandemic.
"I'm a big believer chaos is opportunity," Khan told the industry trade group. "As we've grown, some of the best growth spurts we've had have been when the status quo was getting disrupted."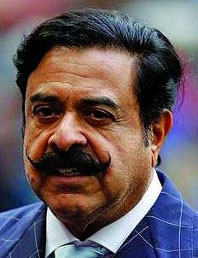 Khan acknowledged that the coronavirus pandemic has forced many suppliers to reëvaluate their R&D priorities and consider partnerships or merger and acquisition opportunities to stay afloat, and forced them to reëxamine their working relationships with key customers.
But Khan urged suppliers to stick to their values during the pandemic. He said suppliers must hold the upper hand with customers to remain profitable.
"I have this absolute, universal rule of thumb," Khan said. "You do everything the customers want you to do, there's only one outcome: you are going to go bankrupt. The customers want the best product, latest innovation, on time. You absorb all the investment and give them the cheapest price…not all of those are going to be possible all the time. You've got to have a mindset of, 'You must grow, or you're going to die.' The growth is personal growth and, obviously, growth of the business".

Khan also owns multiple sports teams around the world, and donated USD $1m to U.S. President Donald Trump's inauguration committee.