Extract from LEDs magazine
LEDs are changing the game in exterior lighting. In the future, intelligent display systems on the front and back of a vehicle could send messages or project information in order to communicate with pedestrians or other cars on the road, such as flashing a message to pedestrians that it's now safe for them to cross the road.
This is also important in a world of autonomous driving, because pedestrians are safer when they know the intentions of oncoming vehicles. They don't have to peer through the windshield to discern a hand gesture or head nod; they'll get a lighted message that tells them it's okay to proceed.
Already we're seeing the introduction of high resolution, controllable LEDs that feature thousands of individually addressable pixels to safely light the road ahead and project valuable information and warning signals to pedestrians.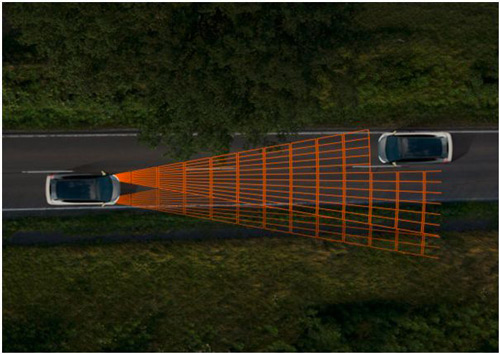 Controllable LED headlamps will move beyond currently available adaptive main beam technology that responds to reduce glare for oncoming vehicles. For drivers, these headlamps can also flash warnings and messages regarding road conditions, such as "icy surface ahead." On a winding and treacherous road, they can project lines that help drivers better negotiate the terrain, thus greatly enhancing safety
Imagine that your taillights are sectioned into thousands of digitized pixels so that you can customize them to show a preferred pattern. Instead of settling for the stock display from the manufacturer, vehicle owners could customize their exterior lighting to their heart's content, adding a level of personalization never seen before.
The road ahead for automotive lighting looks very promising. A variety of cutting-edge LED technologies are now emerging which will help ensure that the future of driving is not only bright but also safe and enjoyable