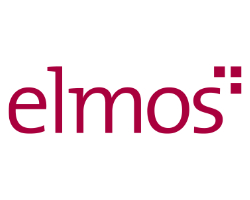 Elmos Semiconductor SE
Elmos develops, produces and markets semiconductors and sensors, primarily for use in the automotive industry. Our components communicate, measure, regulate and control safety, comfort, powertrain and network functions. For over 35 years, Elmos innovations have been bringing new functions to life and making mobility worldwide safer, more comfortable and more energy efficient.
FUTURE CAR INTERIOR SOLUTIONS DELIVERING CUSTOMIZED COCKPIT USER EXPERIENCE.
Elmos state of the art interior lighting solutions and proprietary human machine user interface are designed to bring you an ultimate, customized user experience inside the vehicle. These solutions aim at enhancing safety, comfort and visual interaction as add-ons to stylishly illuminating the cockpit.
ENABLING COMFORT, STYLING AND SAFETY THROUGH LIGHTING
#1 in ambient light control
- Over 200m LIN RGB controller ICs in the field
- LIN auto-addressing technology easing RGB module integration
- Delivering homogeneous light output of any color over lifetime, across temperature
#1 in dynamic and static rear light control
- Best in class dynamic individual LED control using multichannel operation
- High brightness LED lighting by best-in-class patented thermal management technique
- Interface scalability and diagnosis suite based on ISO26262 development
PIONEERING IN AUTOMOTIVE GESTURE CONTROL
#1 for gesture recognition ICs
- Delivering ultimate HMI USER EXPERIENCE through touchless panel/display control, proximity and swipes, object detection, touchless door / trunk access
- Cost effective system solution with >50 million ICs in the field
- Robust technology with field proven expertise since 2012
IC SOLUTIONS FOR ASSISTED AND AUTONOMOUS DRIVING
- Global market leader in ultrasonic ICs; more than 1 billion ranging ICs in the field
- Broad ASSP product portfolio; from most affordable (Direct Drive) to highest performance (ADAS applications)
- Enabling object localization, level- and flow-metering
- Several ultrasonic master ICs support latest system architectures
HIGHLY INTEGRATED MOTOR CONTROL ICs
- Innovative ICs for motor driven HVAC systems with best performance and low system cost
- #1 for smart HVAC actuators; >500 million ICs delivered
- Benchmark for low noise and high efficiency
16 locations worldwide, HQ located in Dortmund, Germany
Heinrich-Hertz-Str. 1

, Dortmund,

Germany

44227