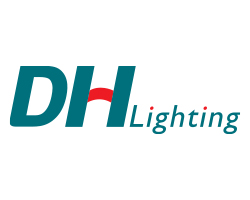 DH Lighting Co.,Ltd.
DH Lighting is one of Korea's leading companies specialized in automotive lighting area since its foundation in 1994. DH Lighting is producing LED Modules and Halogen Bulbs for automotive application in Korea, China and Vietnam, and supply to OEM and aftermarket in the world.
DH Lighting produces Automotive LED products and Halogen Bulbs, and the main product line is as follows.
> LED Modules for Head Lamp, Fog Lamp, DRL, RCL, LPL, HMSL – LAM, LDM, Sub-module
> LED Lamps for Side Mirrors – T/Signal, Logo, GI
> Interior Lighting – Ambient, Door Scuff/Spot
> PCBA – Battery Sensing PCB, Door Switch Board
> Halogen Bulbs
DH Lighting will continue to make efforts to develop new LED applications and light sources in line with global automotive trend.
Manager / Business Planning team
68-25, Bukhang-ro, 178beon-gil, Seo-gu, Incheon

,

Korea, South

22853