The DVN Paris Workshop and gala 15th 'DVNiversary' will be on 31st January and 1st February at the Hyatt Regency Paris Étoile hotel.Take a look at the updated agenda in today's edition of the DVNewsletter, and you'll find:
4 keynotes from Valeo's president; an Audi lighting engineer; a Bentley designer, and TU-Darmstadt's Professor Khanh
10 automaker lectures from Audi; Bentley; Jaguar Land Rover; Mercedes-Benz; Porsche; Renault; Rivian; SEAT; Stellantis, and Volvo
25 presentations by tier-1 and -2 lighting suppliers and regulators
A panel discussion to talk over "Light is the new chrome – what is the new front end?"
An Award ceremony for DVN's 15th anniversary, to congratulate those who have helped the lighting community to field so many innovations. Among the awards given will be DVN's Personality of the Decade plaudit.
It's sure to be a don't-miss event, so:
exhibitors, book one of the last two booths still available!
attendees, register and reserve a room at the present attractive price!
Find all the information you need to join in here on the DVN website.
Very important: we are working on the 2023 docket of monthly reports. Here is a first proposal; please look it over and share your thoughts with us. We are here for you, the DVN community, so we are open to changing, adding, or deleting reports.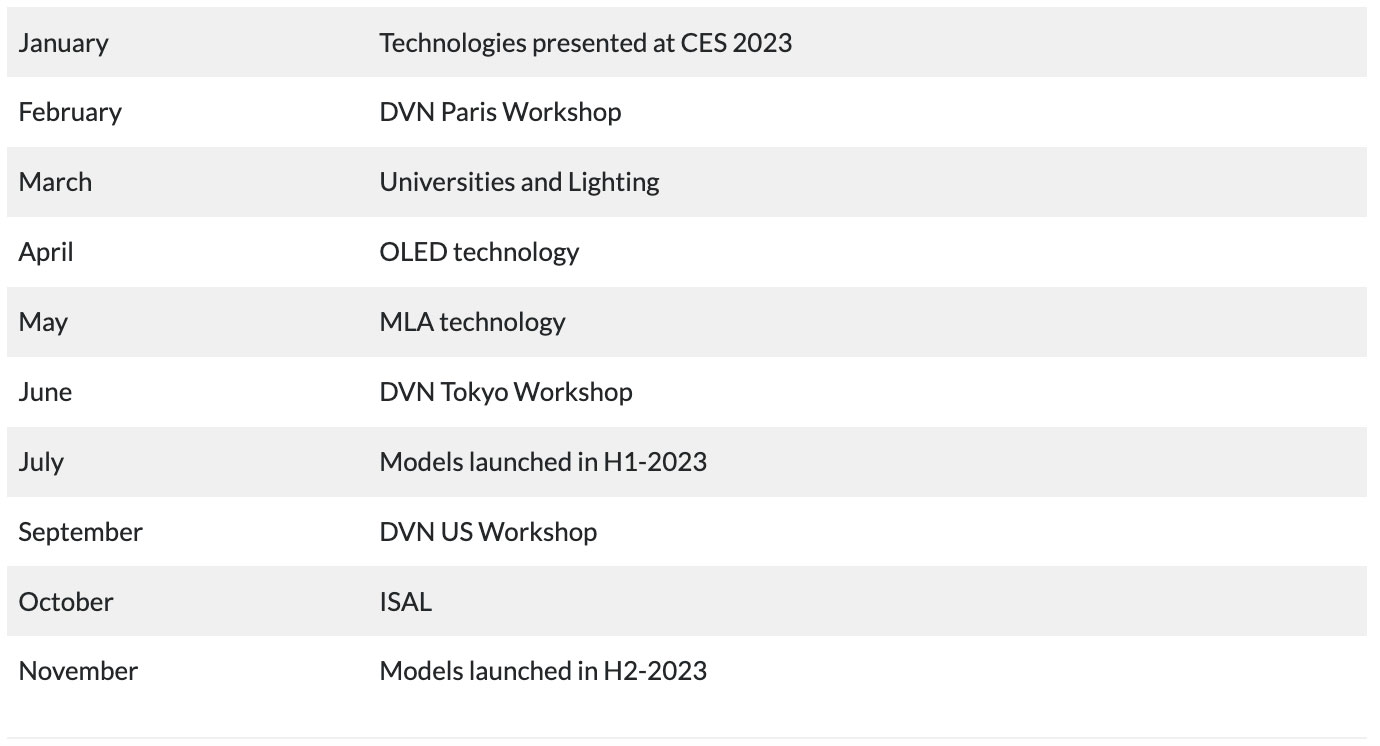 Sincerely yours