The L-Lab was founded in 2000 as a research platform for public private partnership together with university of Paderborn and Hella.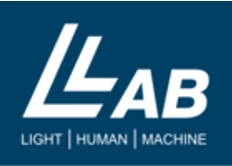 Christian Schmidt, Hella's Head of Lighting Innovation, is a member of the L-Lab board. Dr.-Ing. Mathias Niedling is the Head of the L-Lab since 2018. The L-Lab has around 20 students, and research centres on five areas of Lighting:
• New light sources, e.g., laser and scanning laser, for future vehicle lighting applications
• Material suitable for lighting applications—silicone and holography, for example
• Interior lighting, such as limits of illuminance to not disturb drivers
• Headlamp technology and sensor interaction
• Human machine interface
As stylists demand slimmer and smaller headlamps, the L-Lab developed a super small headlamp with a height of around 15 mm and study is now under way to investigate the potential risk of additional glare from such small lights. Research began with static conditions, not moving vehicles. The plan is to extend this study to the dynamic realm with series production cars to evaluate real traffic conditions. There has been recently an article and movie from ADAC (German Automobile Club), stating that very small headlamps could be dangerous for other road users. One important factor is the distance of observation between the road users and the headlamps. A central target is coöperation between GTB and L-Lab for the dynamic tests in order to get scientific results representing the real nighttime driving environment. Results are expected to be published by the end of this year.