This ongoing pandemic really makes life strange for everyone, especially for our automotive industry. Because what has the existence of the automotive industry represented for over a hundred years? instinctively I would say freedom to move. And for some weeks now we have lost this freedom to move, having to stay at home.
In the vehicle lighting community, we are used to travelling all around the world. For my side, to launch cars in Europe, China, and the U.S.; to visit suppliers in Europe, the U.S., China, and Japan; to participate in congresses (motor shows, ISAL, VISION, IFAL, CES, DVN…) and regulation meetings with GTB, OICA, Chinese authorities, and so on. And I know that most DVN members who read this newsletter have got used to similar amounts of travel.
I was in China at the beginning of January when the crisis began; I was with my GTB friends for a WG-S meeting and I was with my Volvo colleagues during two weeks to homologate our new cars. Just after my travel, we closed our office and our plants. After hard work at home, we are again in our nice office, and car production is running again in our three plants in China. We supported them as we can during these two last months and now they support us as they can. It is a nice definition of what is a team.
Just after my business trip in China I was in quarantine in Sweden and I missed the DVN workshop in Munich. With Hector, we tried to find in the last 24 hours before the opening of the congress how I can support from home, and we have done the first DVN presentation with phone and Video. Perhaps just the beginning of a new era of DVN congresses…?
And how is life in Sweden today? Volvo has now closed the production plant and R&D team is encouraged to work at home, which I am doing. We continue our development with Skype "as usual" we could say. Most of our suppliers are also at home and we can continue the activity. We have done our first OICA meeting last week from home to prepare for the GRE meeting, and we will do also our first GTB session from home in May.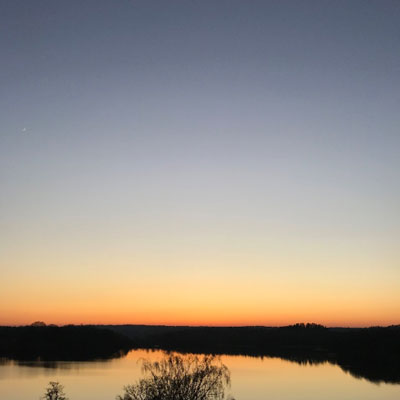 As you perhaps know, Sweden has not chosen for the moment a very strict confinement policy. So we can walk outside respecting the guidelines provided by the authorities. I send you these pictures done during the weeks to take some fresh air after a full day home office.
Even if there is no confinement, you can see that in Gothenburg airport also there is not a lot of activity and few flights per day. Sweden is not an isolated island, we are still in touch with Europe.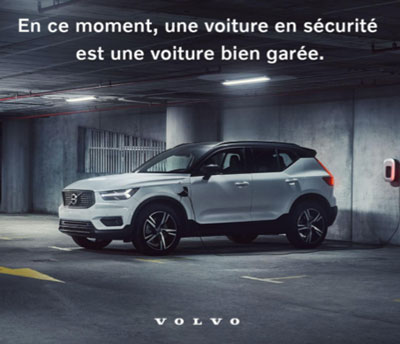 We are all waiting for the end of this coronavirus crisis and hope that we will see all our lighting community, friends and family in the coming weeks. Perhaps we will change our way of working and we will redefine our goals.
Volvo Cars' company purpose is "Freedom to move in a personal, sustainable and safe way". I think this goal will not change and will be even more important now. Not only for Volvo, not only for automotive companies, not only for business, but for all of us. We have to think collectively what it means about automotive lighting.