The 10th biennial SIA VISION Congress, postponed by the pandemic from its intended Autumn 2020 time has been rescheduled for 17-18 March, just over a month from now, as a fully online event. There's a sparkling docket full of presentations from VIPs in the fields of lighting and ADAS who will present 35 lectures.
There'll be a first keynote and Headlamp Technologies session on the first day, and a second keynote and Lighting Communication session on the second day. Other sessions on lighting and ADAS will be separated in two parts as well.

The congress will start off with the usual welcome and presentation of the congress, then Valeo's COO and future CEO Christophe Perillat will make the first keynote, presenting his vision on lighting and ADAS.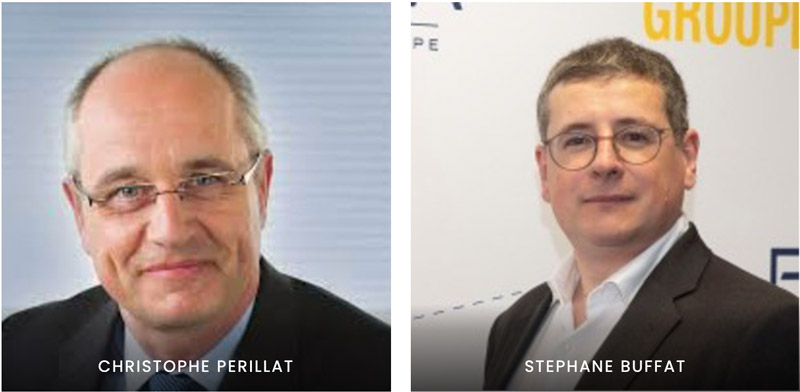 The second keynote will be made by Stephane Buffat, Director of PSA-Renault's Laboratory of Accidentology, Biomechanics and Human Behaviour.
The online setting has allowed for an increase in the Q&A sessions to half an hour and optimal discussion panel balance among automakers and suppliers as they kick around ideas about challenges, benefits, and drawbacks of in-lamp sensor integration.

• 6 sessions in lighting: Headlamp technologies, ADB technologies, lighting communication, signal lamp technologies, styling and safety, and rating systems—this lattermost session will be extended with a discussion on this important subject of headlamp rating. The selected speakers for these sessions are from Audi, BMW, Honda, PSA, Renault, and SEAT; Hella, Hyundai Mobis, Koito, Marelli Automotive Lighting, Odelo, Stanley, Valeo, Varroc, and ZKW; Lumileds and Osram, and ELS, LRC, and TUD.

• 3 sessions in ADAS: Development and architecture, expanding sensors' visibility, and AD systems. The selected speakers for these sessions are from Cyclope AI, ELS, Elektrobit, Hyundai Mobis, Intempora, Lynred, Valeo, Varroc, and Yole Development.
SIA, Society Engineers of Automotive, communicates about the VISION congress::
SIA VISION 2021 GOES DIGITAL & LIVE
"We announce you that we keep the 10th edition of our Lighting & ADAS conference up and running with a new format via the SIA x Swapcard Platform that offers great possibilities to learn, network, meet exhibitors, speakers and attendees via video calls and easy meetings.
"We are more than confident in carrying our great Lighting & ADAS event on March 17th & 18th, 2021 and we would like to reassure you of our total dedication to the realization of such an important congress for the experts' communities.
"The 10th edition programme of SIA VISION has been adjusted to fit at the most with parallel lectures sessions you will be able to follow us directly from your work or home!
"Today, the SIA organisation team wants to ensure you that we take into great deal the importance of this congress for our scientific communities and that the digital tool we are using is well adjust to such an event with live sessions of Q&A, possibility to network, highlighting of our partners with a special area to inform you about their new products and services.
The SIA Swapcard Congress platform will allow you to:
Create your profile
Book the conference sessions you'd like to attend and create your personnalised agenda
Select the exhibitors you want to exchange with
Schedule and manage your One-to-One business meetings
Connect to the platform remotely
Exchange in real-time with key experts & players from around the world
Experience the live conference programs of your choice
Interact with speakers and participants via video calls
"You will have access to the platform on March 8th to prepare your participation, the sooner you register, the sooner you can create your agenda and network with other attendees.