There have been more than 10 months of Covid restrictions since our last in-person Workshop in Munich. That puts a real crimp in things; in a dynamic field such as this what we work in, networking is essential to bring on innovation and collaboration. We've all had to reinvent ourselves. At DVN, we're busily working around the barriers to provide you with new ways of networking.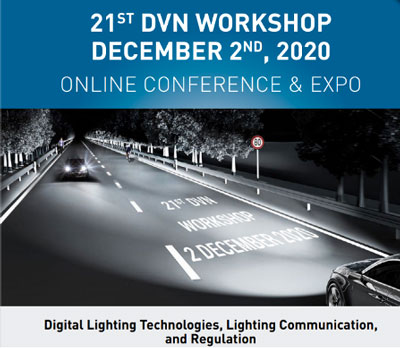 Following on the grand success of our online DVN-I Smart Interior Workshop two months ago, and the DVN Lidar Conference two weeks ago, now comes the 21st DVN Workshop, tomorrow 2 December at 8am CET (tomorrow 2am EST; 11pm tonight PST).

We view it as a core task to facilitate good, real networking—Covid or no Covid. So in organising these online events we make provisions for chats among attendees, and we optimise the virtual exhibitions. At the Smart Interior Workshop and Lidar Conference, we saw tremendous interest in the virtual expo booths with their cornucopia of pictures, videos, and other enticing show-and-tell. To stay visible and avoid getting disconnected and losing momentum, exhibitors had a terrific opportunity for ongoing online networking and to communicate on their innovations, research findings, product launches, and a wide array of other important messages to the 300 attendees.
We're grateful to have received thoughtful feedback from attendees of these events, and we're using that feedback to make the DVN Workshop even better. It will be an all-round look at the state of the art in vehicle lighting considering digital light, new lighting functions and regulations. This workshop will gather the automotive lighting realm's top thinkers, makers, and deciders from automakers, their suppliers, the regulators, and research facilities.
The workshop will start off with a keynote by Kenji Arima, Koito's VP of R&D; he'll speak about creation of new value.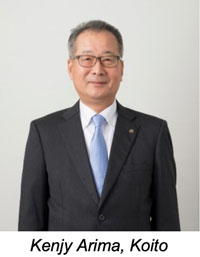 Session 1 will comprise lectures from Daimler, BMW, Volvo, Volkswagen, and Renault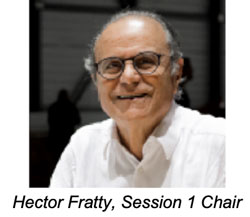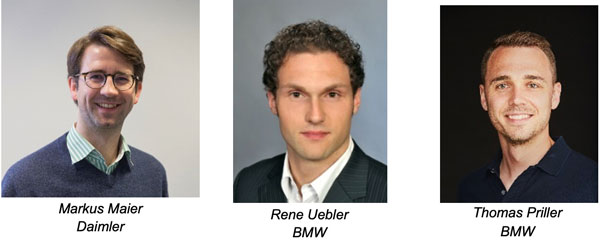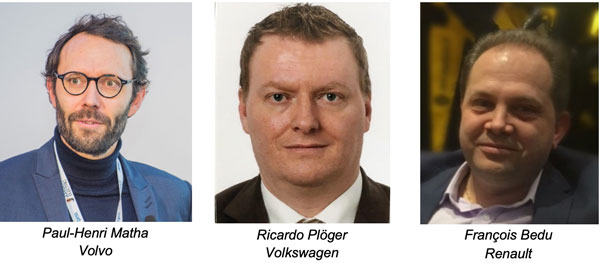 Session 2, chaired by Michael Hamm, will be animated by speakers from Marelli AL, Ichikoh, ZKW, and Stanley.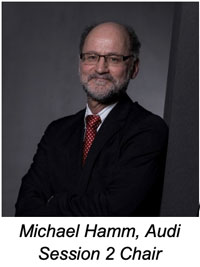 Session 3, chaired by Geoff Draper, will centre on regulations.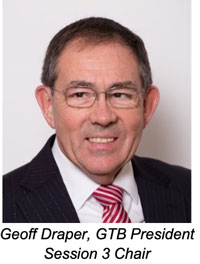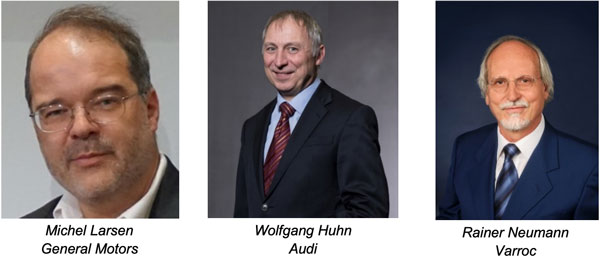 Session 4 will be dedicated to Vehicle Interior lighting.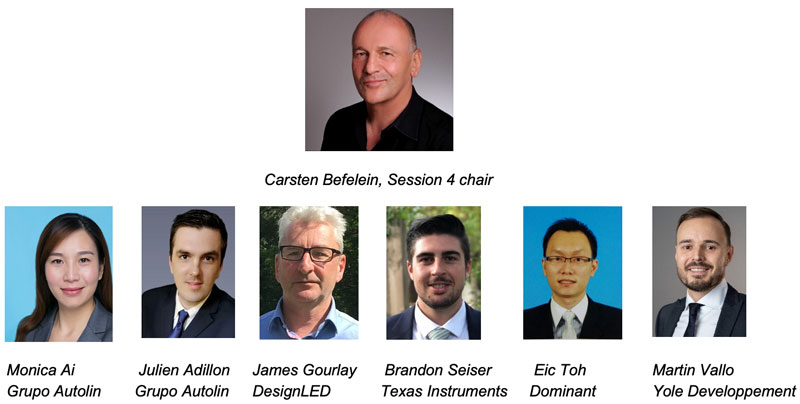 Session 5 will focus on ADB and light sources.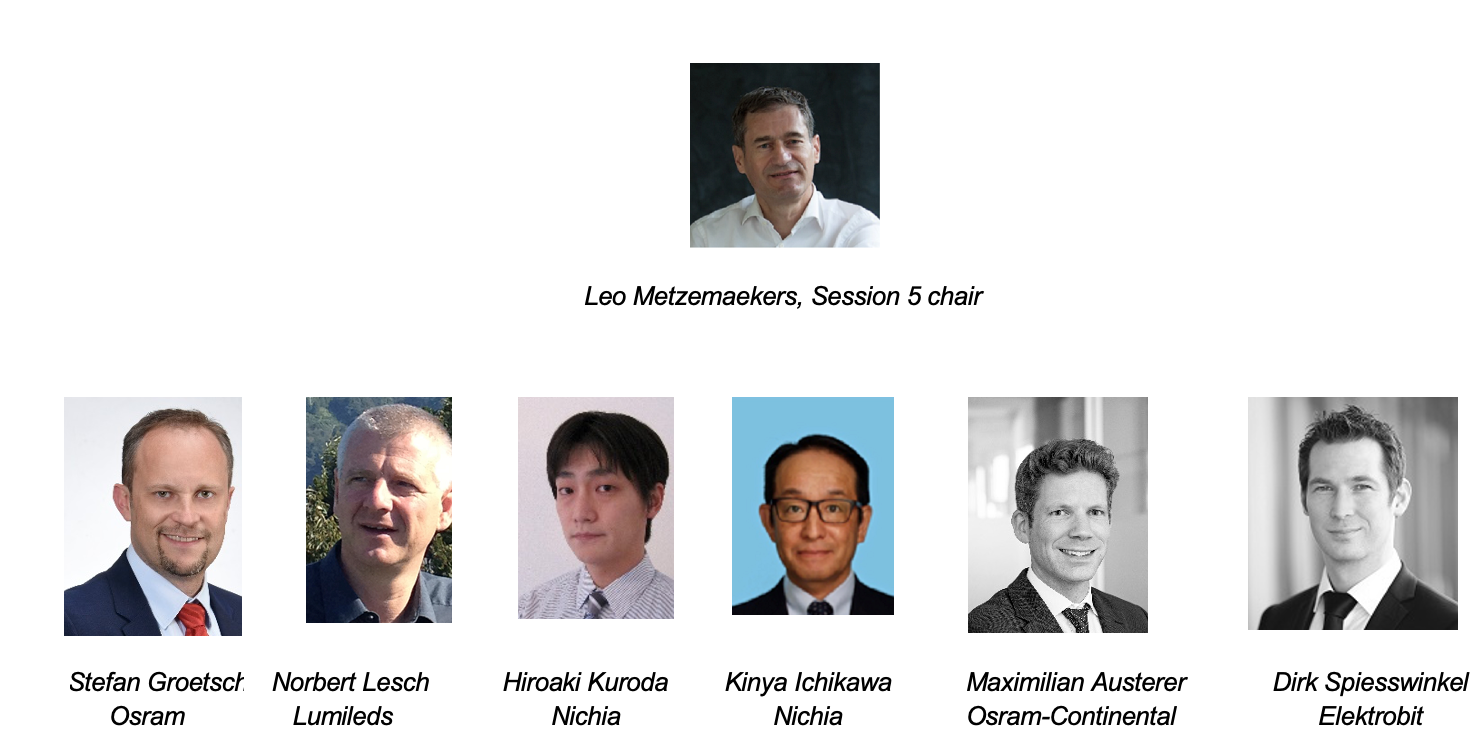 Session 6 is a mix of electronics, advanced material, aiming and measurement.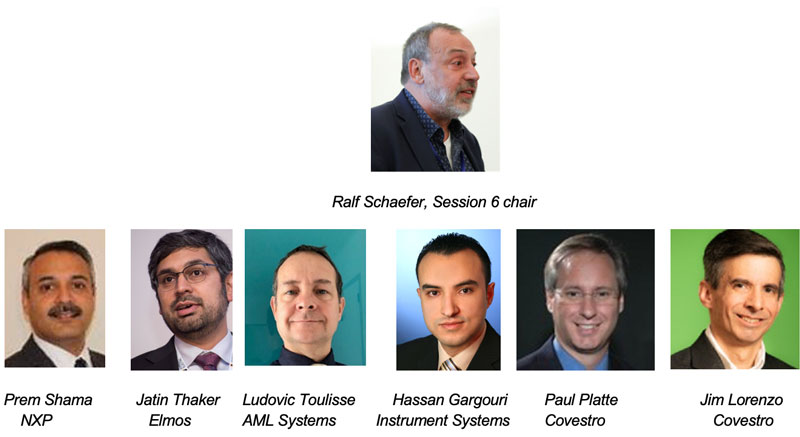 Alongside the presentations, the event will also allow participants to learn about the latest innovations, findings, concepts, and products of thirteen exhibitors—presented, pictured, and described along with company contact information. The virtual expo and the video recordings of the event's sessions will be accessible for a full week after the event.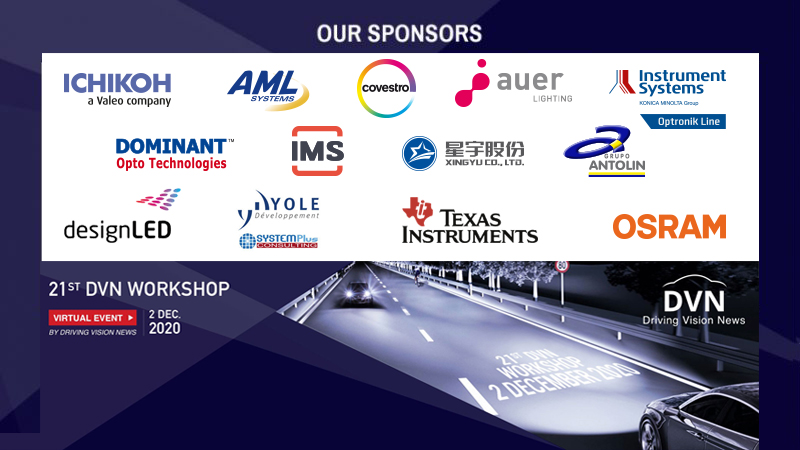 Auer-Lighting
Auer-Lighting is an IATF 16949 certified global supplier of precision glass components and high-quality coating solutions for the automotive industry. The steadily growing power densities of light sources and a continuous trend to more compact designs increase the thermal load on automotive lighting systems. Auer Lighting's borosilicate glass fulfills all these requirements.
Primary and secondary glass components from Auer Lighting are resistant to high temperatures and temperature fluctuations. UV irradiation, dust, hydrocarbons and other environmental influences have no impact on this material. The mechanical and optical properties remain unchanged during the entire service life. Low dispersion guarantees constantly high color fidelity for refractive applications. Contact : [email protected]
AML Systems
AML Systems, lighting business of Johnson Electric Group, designs, produces and commercializes solutions to improve visibility and driver's safety. With 30+ years of expertise, AML Systems is the solution provider for levelers, smart lighting actuators and headlamp cleaning systems for the automotive industry with a unique wide range of products!
Contact : [email protected]
Covestro
When it comes to materials and technologies for future auto lighting, Covestro is driving ahead of the curve, developing a functional headlamp concept to illustrate how polycarbonates enable functional and aesthetic benefits. This visionary approach can also reduce weight, space and cost while offering greater sustainability.
Contact : [email protected]
DesignLED
An innovative LED lighting technology company with expertise in designing, developing, prototyping and scaling thin and flexible LED lighting products for the automotive industry. Focus on the emotional and functional use of lighting and addressing key challenges of space, cost and integration. designLED have a cutting-edge technology platform with over 66 patents world-wide enabling the visions of the international car industry to be realized.
Contact : [email protected]
DOMINANT
DOMINANT, a dynamic company that is amongst the world's leading automotive LED manufacturers. Dominant comprehensive product portfolio ranges from low to high-intensity LEDs with a wide range of color spectrum for both interior and exterior applications. With an extensive industry experience and relentless pursuit of innovation, DOMINANT's state-of-art manufacturing and development capabilities have become a trusted and reliable brand across the world.
Contact : [email protected]
Grupo Antolin
As a tier 1 supplier with an extensive experience delivering world-class solutions for the car interior, Grupo Antolin is redefining how people interact with the interior offering an extensive portfolio that provide an amazing in-car-experience. From lighting solutions, unique covering materials and advanced trims to integrated products. GrupovAntolin operates through 4 Business Units: lighting, electronics, overheads, cockpits and doors.
Contact : [email protected]
Ichikoh Industries
Ichikoh Industries have delivered automotive lamp and mirror to global and Japan automotive manufacturers since its establishment in 1903. The company formed an alliance with Valeo in 2000 and became one of affiliated companies of Valeo Group in 2017. By making the most of the partnership, the company has enhanced new product development including lighting systems for autonomous vehicle and electronic mirror ?
Contact : [email protected]
IMS
IMS (Integrated Mechanization Solutions), based in Almelo, The Netherlands, develops and supplies high-accuracy production systems. IMS are specialized in building (automated) assembly lines and process automation for small, complex products and assemblies. IMS feels confortable in the sub-micron range. Customers are typically OEMs and TIER 1 suppliers in automotive, medical, photonics, and smart devices. Newest headlights in automotive need newest light modules, so the industry needs the newest assembly technology: IMS develops and builds automated assembly lines for: Matrix light modules, microLED light modules and DMD light modules.
Contact : [email protected]
Instrument Systems
Instrument Systems stands for premium German quality and profound application-oriented expertise in light measurement. For over 30 years Instrument Systems have specialized in high-quality spectroradiometers, imaging colorimeters and innovative display measurement systems. Known for highest color and luminance measurement accuracy Instrument Systems systems are indispensable in automobile and aviation industries, LED/luminaire manufacturing and consumer electronics.
Contact : [email protected]
Osram
OSRAM, based in Munich, is a leading global high-tech company with a history dating back more than 110 years. Primarily focused on semiconductor-based technologies, OSRAM products are used in highly diverse applications ranging from virtual reality to autonomous driving and from smartphones to smart and connected lighting solutions in buildings and cities.
The global Automotive market is in a big change. New technologies that require smaller space for lighting modules, a possibility to direct the light exactly where it's needed, light that can send messages, light for obstacle detection – the list of new innovations is long. It is expected that many more new functions will emerge in the coming years. OSRAM plays an active part in creating this bright future.
Texas Instrument
Texas Instruments automotive products provide solutions to turn any surface, inside or outside the vehicle, into a display. Texas Instruments DLP® portfolio offers a variety of products for both exterior lighting and interior display applications, including high resolution headlight, dynamic ground projection (DGP), Augmented Reality Head-Up Display (AR HUD) and Transparent Window Display (TWD). For additional information, please visit www.ti.com/dlp
Contact : [email protected]
Xingyu Lighting
Xingyu Lighting is a company with headquarter located in Changzhou, China. Xingyu Lighting are engaged in design, manufacturing and sales of automotive lighting for about 30 years. In China, they have plants in Changzhou, Changchun and Foshan, and also have their subsidiaryies in Germany and Japan and a plant in Serbia which will finish construction in CY 2021. Xingyu Lighting company possesses one of high-quality team with superb technology solidarity and cooperation.
Contact : Ms. Grace Gu, Email : [email protected]
Yole Development
Yole Développement supports industrial companies, investors and R&D organizations worldwide to help them understand markets and follow technology trends to develop their business.
Along with its partners System Plus Consulting, PISEO and Blumorpho, they provide marketing, technology and strategy consulting, media and corporate finance services, reverse engineering and reverse costing services.
Contact : [email protected]