Tuesday, 26 January 2010
Download full report...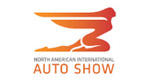 North Americans, producers and consumers alike, tend not to have much interest in lighting or driver assistance. In contrast to motor shows in Europe and Asia, there was almost no substantial promotion of driver assistance or lighting technology, nor of energy-saving technology.

Relative to the European and other worldwide markets, in North America lighting systems have for many years been much less central to the overall design, style, safety, and innovation signature of new vehicles.

The various companies are reacting differently to the new realities of the harsher market; Ford are taking up a "One Ford" policy to reduce duplicative effort and cost, GM are turning their attention to the booming Chinese market where their Buick and Cadillac models are popular high-luxury models cross-shopped with Mercedes, and Chrysler are hanging onto the ledge by a couple of fingers, hoping to survive to release Americanised versions of models from their new corporate parent Fiat.
Ford's pace of lighting and driver assistance evolution is highest of the American makers; they are the only company to have devoted prominent display space to a new DA technology, active park assist. In addition, Ford's lighting systems appear to be better than the minimum required even on economy models. GM employs some advanced lighting technology and technique, but on an individual-model basis. Chrysler presently shows no innovation in lighting.

Overall, European and Japanese automakers are the prime movers at the cutting edge of driver vision system technology and technique. European and Asian innovation is the primary influence on worldwide level and rate of driver vision innovation.  
American automakers are beginning to experiment with the LED-illuminated light guides that have been on the market since BMW launched their now-familiar "Angel Eyes" circular light guide rings last decade.

Korean automakers, in particular, are quickly bringing lighting advancements down from the top sectors to more generally affordable cars, and even on their low-cost economy models, they are paying attention to styling so that even basic lighting technology has an up-to-date look. For example, there is a proliferation of technique to make bulb-type signal lamps appear similar to more costly, advanced LED lights. Optical techniques that first appeared on expensive European cars are quickly adopted on Korean vehicles, often with a better execution at a lower cost; it can only be a matter of a short time before the first Korean LED headlamps appear.

Over more than 50 pages, this Detroit NAIAS 2010 report  displays 135 close shots and comments on selected head and rear lights covering 67 car models from the main car makers.