| | | | |
| --- | --- | --- | --- |
| Geneva Motor Show: Start of a European Revolution? | | | |
Editorial
Monday, 11 March 2019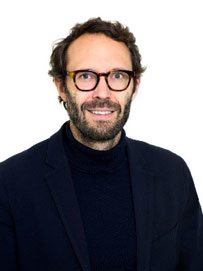 Guest editorial by Paul-Henri Matha, Exterior Lighting Technical Leader, Volvo Cars Sweden
What an exciting moment, every year, to see your company presenting their latest products in Geneva. For me it was the Polestar 2, with beautiful lighting technology: 84 pixel modules, Thor's-hammer signature, and a new rear lighting signature dedicated to Polestar.
Of course it's also exciting to discover the products of our competitors and to do a full week of benchmarking. For set makers and tier-2 suppliers, I think it is exactly the same pleasure to see and compare the new products on the market.
Last year only a few brands missed the event, but this year—as in Detroit, Frankfurt, and Paris—many brands decided not to be in the motor show. Ford, Hyundai, Infinity, Jaguar Land Rover, MINI, and Volvo for examples.
In Geneva, perhaps for the first time, everyone (not just people who work in the automotive industry) can really see the revolution carmakers are facing. With CO2 restrictions from the European Commission, carmakers will have to pay huge penalties if they do not respect the 95 g/km CO2 threshold in 2020. To avoid penalties, they are now all focusing on EV, PHEV, and MHEV vehicles development. Seat, Fiat, VW, Nissan, Mercedes, Audi, Mitsubishi, Aston Martin, Kia, and Citroën are among the makers who presented new production or concept vehicles. We can see in parallel newcomers like Polestar (Volvo's EV brand), BJEV, Nio, and Mahindra who now enter the EV market and the competition will be intense for sure.
Secondly, autonomous drive technology is also coming for the mass market. Level-2 AD was previously proposed only on premium cars like Volvo, Audi, Mercedes, or Tesla. In Geneva, generalist carmakers are joining: VW have just presented the new Passat with Level-2 AD features, and Renault will offer level-2 AD by the end of this year on their Clio.
What about lighting in this new challenge? Cars should be nice if we want to sell them. Lighting is, and will remain, one of the main styling features to make the difference. We can see bigger and bigger signalling functions, like the multi-part daytime running lights on Peugeot 208, or rear position lights with a band shape like those on the Audi Q4 e-tron, BMW 7 Series, Polestar 2, Alfa Romeo Tonale and VW T-Cross, switched on not only by night but also by day in some cases. All carmakers present in their booth vehicles with full-LED headlamps, except Tata with their car designed for the Indian market. Renault explained that the new Clio will have only full-LED headlamps, while the Peugeot 208 will keep halogen headlamps on entry versions.
The halogen headlamp got its world start in Europe in 1962, almost six decades ago, and now it is clearly ending there. This is also our lighting revolution.
Kind regards,
Paul-Henri Matha