News home
Editorial
DVN Conference: Lidar Synergies With Lighting
Monday, 13 August 2018
We're organising a DVN conference on lidar to be held this coming 20 November at the Dorint Hotel Frankfurt-Sulzbach, with a cocktail hour and a dinner the evening before. This unique event, the first of its kind, will bring together the world's top experts in the lidar and lighting fields to start talking and listening with one another. That's the first step toward building a new ecosystem for lidar and lighting integration.
There will be three lecture sessions:
- Lidar technologies
- Lidar integration in headlamps and rear lamps
- Market challenges and opportunities, simulation and testing.
The keynote speech will be from Continental. 17 lectures are confirmed from automakers including Audi, Ford, PSA, and Renault; lidar suppliers including Innoviz, Jenoptik, LeddarTech, Valeo, and Velodyne; lighting makers such as Hella, Koito, Valeo, and ZKW; the Fraunhofer University IMS institute, as well as Yole Developpement, Vedecom, and Optis.
Mobis, Luminar, Quanergy are also expected to make presentations.
2 panel discussions will grapple with the benefits and drawbacks of various lidar technologies and talk about the synergies between lidar and lighting.
12 expo booths will present the most recent cutting-edge lidar automotive technologies and their integration process into cars.
I am convinced that it will be a grand opportunity to help lighting and lidar communities build and thrive in a new ecosystem.
For more information about the lidar conference program and registration, See the conference brochure.
For registration or to take out an expo booth, contact This e-mail address is being protected from spambots. You need JavaScript enabled to view it .
Sincerely yours
DVN President


In depth...
Lidar Technology & Vehicle Integration
Monday, 13 August 2018
Extracts from Yole Developpement report on lidar
"In the past two years, more than USD $800m have been invested in lidar companies", says Alexis Debray, Technology & Market Analyst at Yole Developpement (photo)."Therefore, there is clearly a strong excitement around these technologies."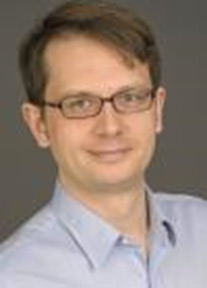 But is it a dream? Or could we think about a real market potential?
Some companies, despite being created only a few years ago, have received millions in investments. For example, Blackmore, founded in 2016, recently received $18m from BMW and Toyota. And Quanergy, launched in 2012, received $180m in 2017. Such investments testify to lidar technologies' immaturity.
Startups, industrial participants, tier 1s, and automakers are all investing in different approaches with no guarantee of success, but this is the price they must pay for a chance to be part of the market for automotive-grade lidar technologies.
Register to read more...
<<

Start

<

Prev

1

2 3 4 5 6 7 8 9 10 Next > End >>