DVN releases today its third report on vehicle lighting in North America.
This report focusses in two parts on the topography of the North American vehicle lighting world.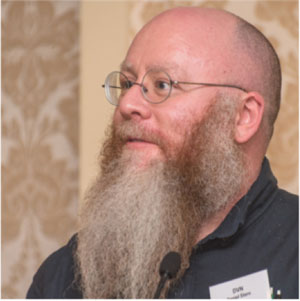 – The first part describes the environment; that involves a critical look at the legal and regulatory circumstances that keep the latest technology out of reach of American motorists.
– The second part describes the ecosystem by profiling a diverse selection of lighting-involved companies and entities doing interesting, notable things in North America.
This unusual report is just right for these unusual times, as we work from home, thinking of creative ways to make the best of what we have and adapting to a less-than-optimal situation, this report describes how structural constraints baked into North America's vehicle lighting environment give rise to unique strengths and innovation opportunities.
There's also industry news. A very old name, once utterly central to the American lighting industry, has exited the business in an unusual manner and been supplanted by a different very old name; we present the details in a behind-the-scenes look. There are mergers and acquisitions to talk about.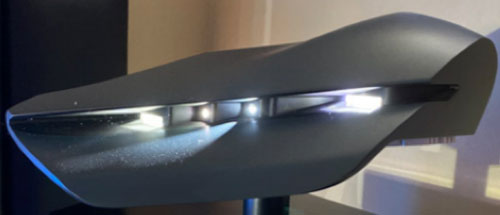 Some of the high-tech innovators we've covered in past reports are still growing and going from strength to strength. There's exciting work being done in laser technology—by more than one U.S. company. The formidably capable American human factors research community carries on turning out highly relevant science. And no matter what regulatory disappointment gets handed down, the SAE Lighting Systems Group continues devising and revising technical standards for all kinds of vehicle lighting.
It's an apt time to consider the enormous amount of vehicle lighting and driver vision expertise, talent, and skill in North America.
An assortment of factors make the North American vehicle lighting market the world's most unusual among developed countries. The international-consensus U.N. Regulations are not recognised, which has numerous knock-on, ripple, and feedback effects: it means a a different mix of differently-configured vehicles, a different regulatory philosophy, different ways of thinking about the subject of vehicle lighting. To be sure, this particular variety of American exceptionalism—to which Canada is more or less handcuffed, by dint of geographic proximity and relative market size—creates friction, difficulties, and costs.
But the report also gives rise to opportunities, strengths, and talents that would likely have a harder time thriving if the American markets weren't dancing to its own rhythm. Standardisation and modularisation, for example, which are hot topics in today's global vehicle lighting world, have a long history in America. The regulatory system invites not just frustration (though there is plenty of that) but also creative thought. The mix of benefits and drawbacks, constraints and opportunities created by the topography of the American vehicle lighting market is intricate and complex.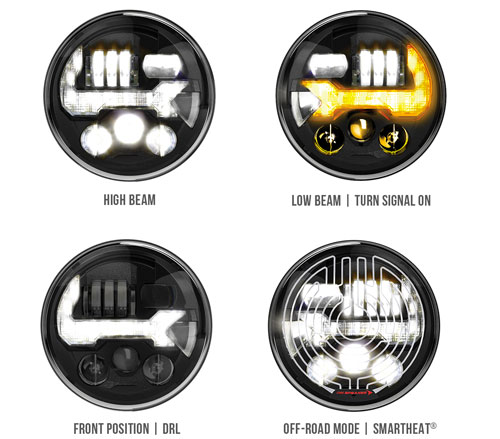 American human-factors study of driver vision and vehicle lighting is prodigious and consistently excellent; two of the world's foremost research institutes in the field are in the United States. American efforts in headlight performance rating are paying off in ways that raise interesting questions about the effectiveness of regulation versus market-based incentives for lighting improvement.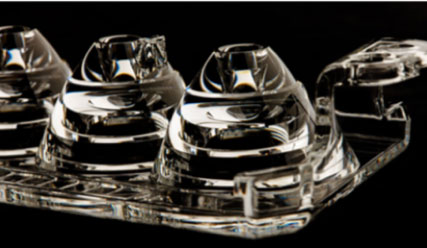 A North American company is a world-renowned tooler, maker, and supplier of retro-reflectors and other precision optics for vehicles all over the world. A company set amidst fields in the American Midwest makes magic with LEDs for cars, trucks, motorcycles, off-road vehicles, and spacecraft. A company headquartered in California recently added three big new factories in the United States to their existing two in Asia.
New concepts include fog lamps that communicate to pedestrians with icons and symbols, cameras and sensing technologies, and integrated DLP light projection; new animated lighting approaches for automaker badging, and perfected super high resolution puddle lamp projection that portend many other applications in, on, and around the vehicle.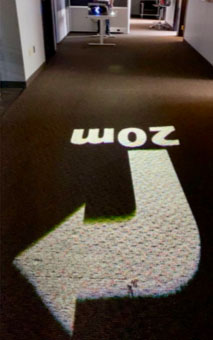 And an American small business run with great dedication and passion for their speciality has come up with an elegant solution to the intractable American ADB logjam.
There's an enormous market for car bulbs in North America; Philips, Sylvania, and Tungsram are hard at work launching numerous new products on aftermarket. More than that, they're offering product varieties LED retrofit bulbs for interior applications in a choice of 4,000K or 6,000K, for example.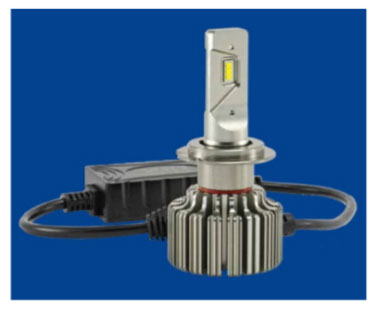 They're offering LED retrofit bulbs designed to replace halogen bulbs like H7, H11, and HB4—like Philips and Sylvania, they're packaging and promoting them as intended for fog lamps (with a wink and a nudge); headlight bulbs are federally regulated in the United States, but fog lamps are not. "Our engineers are really proud of those LED bulbs", says Bar