by Ralf Schäfer and Leo Metzemaekers
Last week the second DVN Lidar Conference took place at the Dorint Hotel in Frankfurt Sulzbach. An enormous diversity of companies attended and contributed to the event—automakers, tier-1 and -2 suppliers of lidar and lighting systems and components, materials, and equipment; and researchers from research institutes. Attendees came from Europe, North America, Japan, Korea, and China, reflecting the global interest in lidar for use in roadgoing vehicles.
All in all, over a hundred companies and institutions were represented—that's almost twice last year's figure. Every last seat in the conference room was taken.
In the extended expo booth area, 12 exhibitors showed their products and services.
DVN President Hector Fratty opened the conference, then introduced keynoter Dr. Mircea Gradu, Velodyne Lidar's Senior VP for Product and Quality.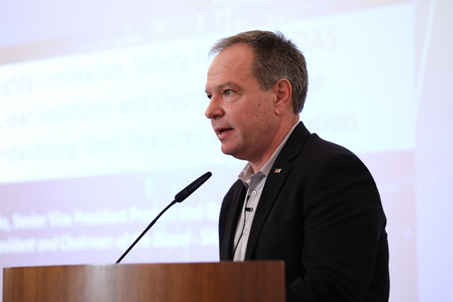 Dr. Gradu's speech was entitled "An ADAS Feature Rating System: Proposing a New Industry standard". It was well received by the audience, and touched off interesting discussions amongst participants during the conference.
Presentations during the first day covered automotive lidar applications with talks from Valeo, Continental, and Blickfeld; talks on lidar technologies were presented by Cepton, Aeye, and Fraunhofer IMS. The day ended with a social hour followed by a grand dinner, so participants had ample time to exchange opinions and make contacts.
A keynote called "Evolution of the Lidar Industry Towards Driving Automation" opened the second day. This interesting speech was given by Pierrick Boulay, SSL and ADAS Business Unit Manager at Yole Developpement. Then came a session about lidar technology with presentations from LETI, Innoviz, Ibeo, and Osram.
The next session was devoted to lidar optics and assembly and lidar cleaning. Talks from Jenoptik and Fraunhofer IPT covered the optical aspects; GXC coating, Xenomatix, and Koito discussed cleaning possibilities. The morning ended with a session about lidar testing—Liangdao, Vedecom, and Aachen University presented their views and news.
After lunch, the conference continued with a session about potential synergies between lidar and lighting. Contributions from Audi, Volvo, ZKW, and Marelli's Automotive Lighting unit provided insights into the state of the art.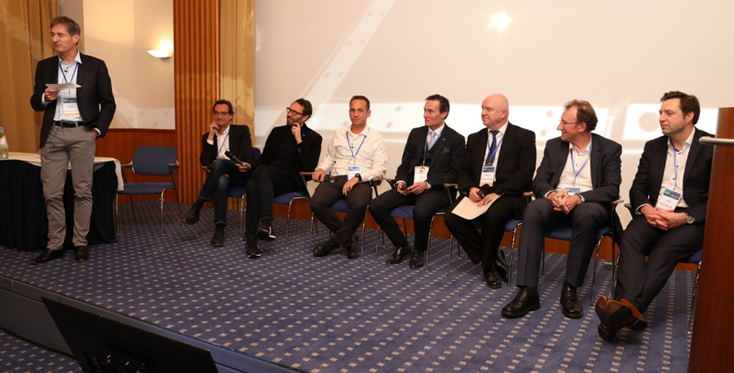 The conference closed with two discussion panels kicking around the questions of how fast automotive lidar will be adopted, and whether lidar will impact vehicle lighting. On both questions there is not yet a consensus view. Because we are still in the early, emerging phases of lidar application in vehicles, a lot of variables are still uncertain. Nevertheless, clear progress toward consensus is developing—shepherded along by this type of conference, which can help the industry to coalesce around smart directions on automotive lidar application.
Looking with a helicopter view on the event, the quality of presentations and speakers, the highly interested audience as well as the lively discussions and networking during breaks, cocktails, and dinner encourages DVN to plan a third conference with a similar format. Stay tuned!