DVN Gold and Platinium members will want to follow these step-by-step instructions to log into our new DVN website, get full access to all the content and tools it contains, including the weekly Newsletter.
Go to www.drivingvisionnews.com . Click or tap on Log In which appears at right edge of the black band at the very top of the window (if the window is wide enough for this to appear on your device):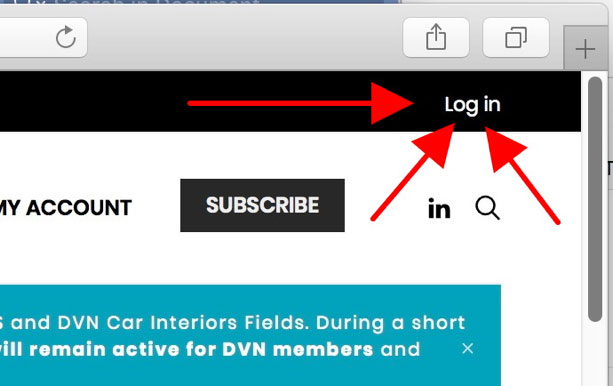 …or otherwise click or tap the menu icon—the stack of three short horizontal lines—in the upper left corner of the page: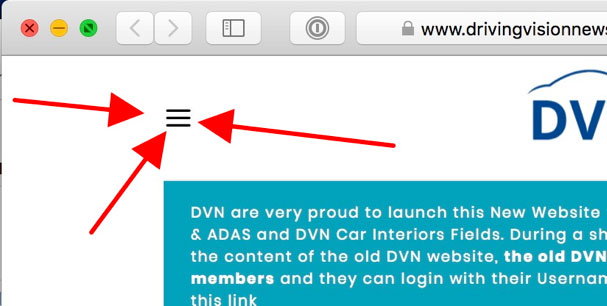 In that latter case, the menu will appear, then you click or tap My Account: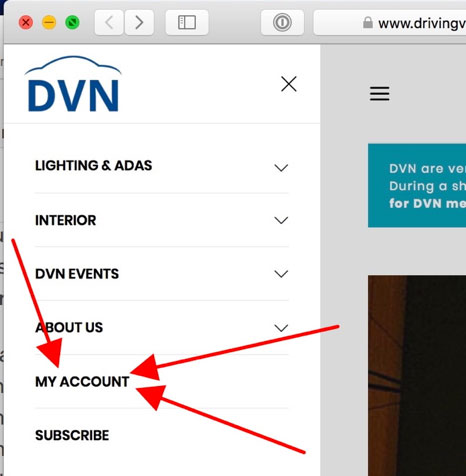 Now you're on the login page. Enter your DVN Username (or your email address) and your DVN Password—these won't have changed; they're the same ones you've been using on the previous website. Click REMEMBER ME if you'd like to be automatically logged in each time you visit, then click or tap LOG IN: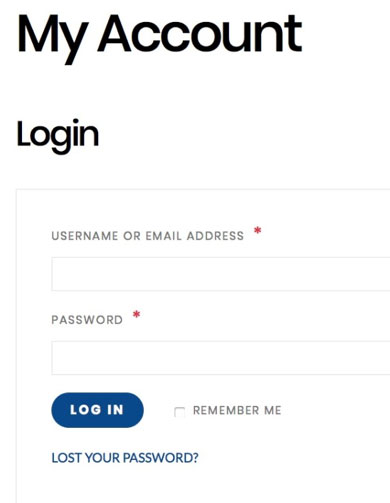 And that's it! Once you're logged in, the website will greet you by name, in that black band at the top of the home page: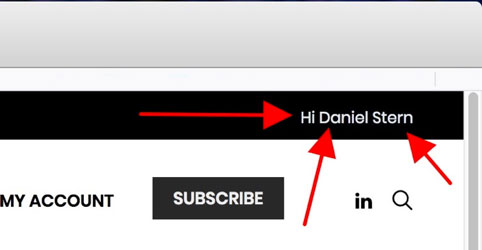 If you can't recall your password, click on LOST YOUR PASSWORD and you will be prompted to enter a new Password.
If you have any trouble getting onto the new site, please ping us and we'll help.
Once signed in, you can read the Newsletter—it can be downloaded as a PDF—or just click on each news article like before. If you want to read it directly on the new website, click on the Lighting & ADAS menu, which gives you access to the latest Newsletter; you can scroll down to Editorial, In-Depth, Lighting News, ADAS, and General Information sections. You can also use the Lighting & ADAS submenus and find all DVN published reports, as well as the presentation of our next study on automotive lidar to be published next month in November.
For those of you who have subscribed to our DVN-Interior Newsletter and Reports, that material is accessible from the Interior menu. For those who have not subscribed, you'll be able to see select DVN-Interior editorials and in-depth articles. Give it a look!
Finally, you will find under the DVN Events menu our DVN Workshops and Lidar Conference, with all updated available information.
We've worked hard to make our new DVN website responsive and easy to use no matter what kind of device you're on. It's clearly designed and easy to scroll through, with better image presentations, and the search engine has been optimised. If you get lost, just click on the DVN logo in the upper left corner of your screen and you are back on the home page. Please give it a try, and let us know of any adjustments we can make for easiest access to your Driving Vision News.