The American Makers in the USA Lighting Industry
Monday, 19 December 2016
Download full report...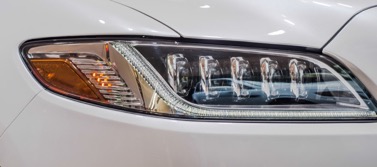 The vehicle lighting industry in the United States was long a sleepy backwater, turning out heavily cost-prioritised commodity lamps in accord with the demands of the American auto industry. As the pace of technology advancement began to accelerate in Europe and Asia, American makers were left behind through a mix of American regulatory sluggishness, American OEM chauvinism, and American culture which simply didn't care about car lights. Mostly, that kind of thinking is a thing of the past. American industry is very much awake and aware, and there's a tremendous amount of innovative engineering and design to be found from the US vehicle lighting suppliers of today.
This report shines light on some less-known American lighting suppliers, tier 1 and tier 2, to give the world's OEMs an opportunity to replace obsolete old assumptions with accurate new information. It focuses on Flex-N-Gate and Myotek, J.W. Speaker, Truck-Lite, Peterson and Grote, NAL, DBM Reflex and Sea Link, with additional emphasis on other shining lights of the American industry. Facts, figures, and photos are presented, and there are interviews with the key engineers, designers, and executives who make the magic happen.
<< Start < Prev 1 2 3 4 5 6

7

8 9 10 Next > End >>


Page 7 of 28