We worked very hard to organise and put on the online DVN-I Workshop. It was a wonderful experience and we learned a lot; 200 attendees and 13 exhibitors were present with a very positive feedback. We note with interest that most of the attendees were not (yet!) DVN or DVN-I members; we take this as evidence that there's ample room for our communuties to carry on growing.

Workshops will be held online for at least the next six months, we reckon, and we are equipped and ready to optimise and produce a fine slate of forthcoming events, to include (soonest first):
• Our third DVN lidar conference, normally organised as a face-to-face event in Frankfurt, but this time online, on November 17, 2020 with 25 lectures from the likes of Audi, PSA, Volvo; Continental, Koito, Marelli AL, ZF, ZKW, Valeo; Aixemtec, Cepton, IBEO, Innoviz, Jenoptik, Osram Opto, OQmented, Ouster, Velodyne, Xenomatix; Fraunhofer IMS, and Yole Development. This online event will gather over 300 top worldwide experts in automotive lidar and lighting from over 150 companies in Europe, Japan, Korea, China, and the Americas. Exhibitors will use virtual booths to present their newest innovations in lidar-based automotive technologies. Register HERE
• After the lidar Conference, we will hold a DVN online Workshop—our 21st!—in place of the DVN Tokyo Workshop. We'll publish information soon, but you'll want to save the date, the 2nd of December; it will surely be a top-flight event with active participation by the world's greatest experts in lighting.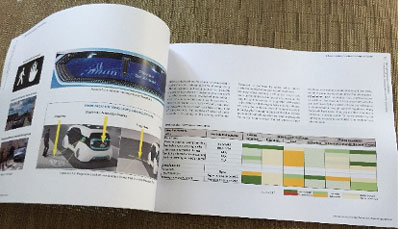 We remind you of the tremendous new DVN Study on new lighting functions in the foreseeable, plannable timeframe. Its analytical description is really irreplaceable for those who need to understand the coming technologies and techniques clearly, and for those tasked with planning strategy in this field. Arrange to get your copy at your first opportunity, if you haven't already, and watch for the brochure coming soon.
Sincerely yours