Every year DVN publishes 11 reports about auto shows, technical congresses, technologies, and industry profiles. Of course, all reports remain permanently available for download by DVN Gold members. Here are the main takeaways of each of these reports published in 2019:
Auto shows
LA/CES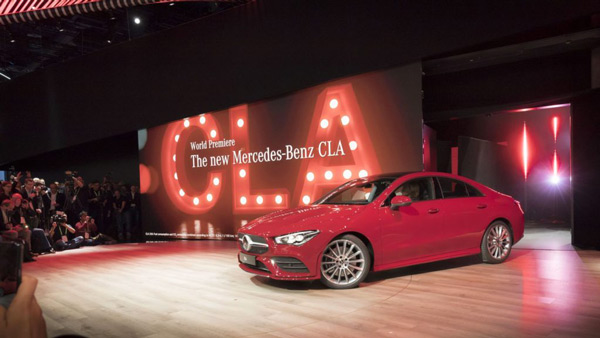 The Los Angeles auto show is the North American hot spot for newly-released and forthcoming production cars as well as production-plausible concepts; CES in Las Vegas caters for the farther-out ideas, the reimagining of traffic and transport up and down the scale from micro to macro. Taken together, the two shows provide an almost seamless, comprehensive look at the current, foreseeable, and imaginable state of the art in vision systems for drivers—human and vehicular alike.
Geneva Auto Show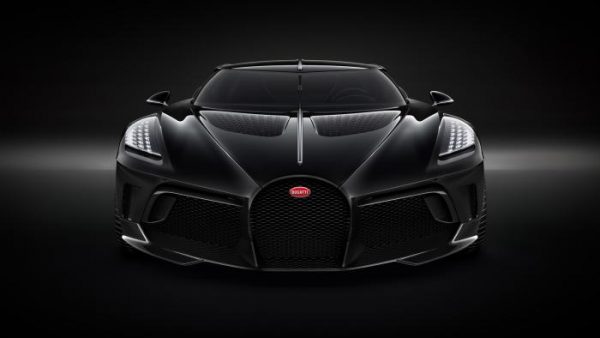 • Electrification is really gaining traction. Many electric cars and production-plausible EV studies.
• The world of hypercars now includes newcomers from China and Russia.
• Use of lighting for brand and model-range identity is going from strong to stronger.
• Front and rear lamps are growing thinner and thinner and thinner.
• There is no end in sight to the innovation in lights all over the car.
Shanghai Auto Show
The trend for electrification was already seen in the previous motor shows, but never at this level. Every carmaker presented several electric versions of their cars. In some booths, there were more EVs than combustion-engine cars, and sometimes only electric versions were presented..
SUVs sell briskly everywhere, but especially in China. At the Shanghai autoshow, we saw a lot of SUV—many of them quite big. Some carmakers in China are producing only SUVs, and some only electric SUVs.
With hundreds of models presented, the variety of style was particularly impressive. If we should try to give some main trends for style seen at the Shanghai show, the list might include:
• Thinner front and rear lamps facilitated by the small LED modules;
• Composite front panels, often with some lighting elements on the upper part and the others more in the centre of the face.
• Large lighting devices with an appliqué joining the two main lighting functions from one side to the other, very often for the rear and now more progressively appearing in the front.
IAA Frankfurt Auto Show
AUDI E-TRON

BMW I-NEXT
IAA is changIng from an exhibition to a broader-based, more interactive platform with auto manufacturers, tech companies, suppliers, mobility service providers, and startups.
Many automakers skipped the event. There was a big focus on clean-car technology. Most of the promotion and communication focussed on EVs. More than half of the enormous show space was dedicated to German companies like the VW Group, Daimler, and BMW. These companies also had the biggest presentations of high technology. And a notable 10% of exhibitors are Chinese—mainly with new EVs.
This time around, nobody wanted to talk up the technology or performance of their lighting systems! We saw no effort to give ADB the marketing and education push it deserves. We did see lighting themes such as dot-lighting for concepts and module-lighting for production cars. That is: most concept cars had dotty LED arrays, perhaps as a placeholder to telegraph "Coming soon: this car will have LEDs!".
Tokyo Motor Show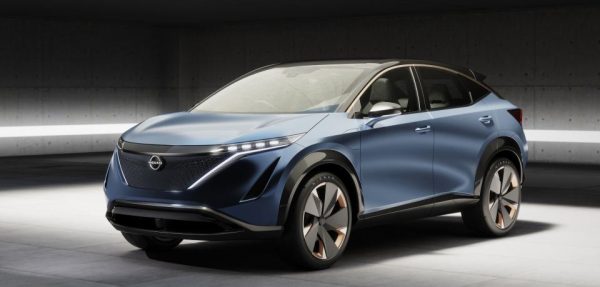 The number of visitors to this year's Tokyo motor show increased by close to 70% to 1.3m people compared with 770,000 just two years ago. The show was almost entirely Japanese in terms of exhibitors; it really is a regionally-focused event, so the cars shown catered for the needs and wants of a densely-populated country with few onshore energy resources. There were lots of EVs, small and really small cars, and retro-styled car concepts.
Clean mobility is presented and seen as a high priority. Cleaner engines, electrics, and hybrids dominated the show; most of the presentations and communications were focused on EVs.
Two paths for lighting evolution are becoming evident. The first is about mobility, wherein lights will be used for seeing the road and those on it, and for communicating with environment.
Styling differentiation of lighting will be important in the segment. The second one is about pleasure to drive, using the latest new technologies like ADB. Styling and high tech heralded by lighting will be a big part of it.
Communication by lighting is gaining traction. Ichikoh and Koito put forth strong presentations with a variety of concepts. And interior lighting is going from strength to strength.
Congresses & Workshops
ISAL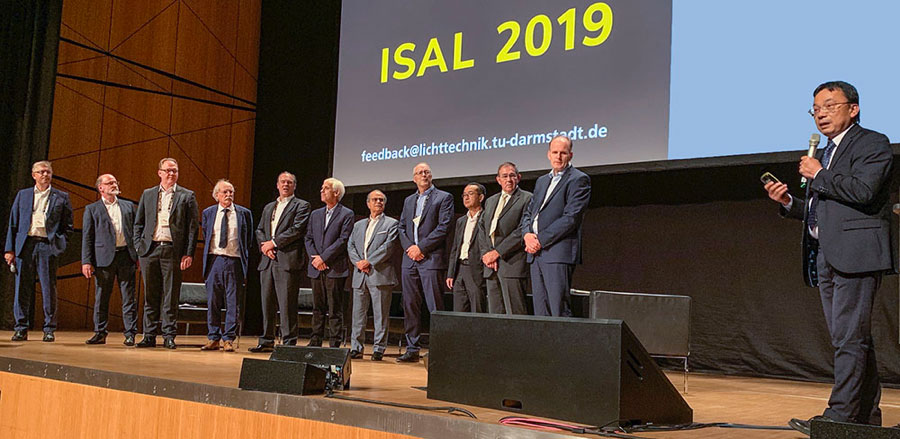 Technical constraints that confined to high/low beam systems have been removed by ADB, which is expanding into high-volume, popular-price models. The high/low-beam binary which has never been good enough for the job is obsolete; how long it takes to die out remains to be seen.
Recent ISALs had a strong focus on ADB, mostly looking at systems and ideas for 8, 16, and 32 segments. This year was different: still a predominant focus on ADB, but on high-resolution systems, no longer with a few segments.
Road image projections for new kinds of turn signal and reversing lamp repeaters, vehicle-width guidance through lanes narrowed by construction, and other such driver-aid functions are under very active development. Visual communication using front and rear lights to help pedestrians and other drivers is another area of strong developmental interest, and displays for V2X communication and brand communication are arriving. Monolitic SSL and µLED will be more and more used to make ADB, road projections and visual communications. Laser and OLED are rapidly being developed and commercialised in ways that overcome technical and technological challenges reported as recently as last year. And integration of sensors as camera and lidar will be used in the future.
The convergence of ADAS, AD, and lighting systems carries on at an accelerating pace. Software will become more and more important in lighting with a change of value chain. Regulations must be modernised to be technology-neutral for robust resistance to obsolescence and must be harmonised for worldwide standardisation. Testing methods, too, must keep up with new technology so as to assure the measurements are in accord with the actual, effective performance.
Technologies and Industry Profiles
Volkswagen Lighting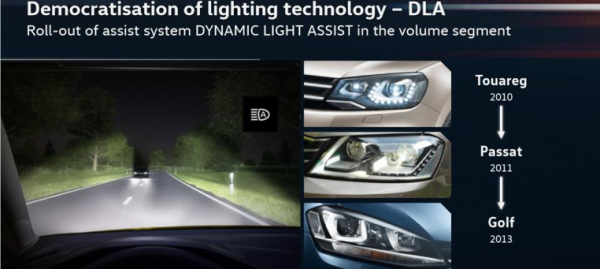 Sales of the VW brand reached a new record in 2018 at 6,245,000 cars sold despite the economic uncertainties at the end of 2018, the difficult new homologation process in Europe, and the slowdown in China. This shows the resilience of the Volkswagen brand (slogging through the Diesel emissions scandal) and the deep attachment from customers to its associated values of quality and strong technical content.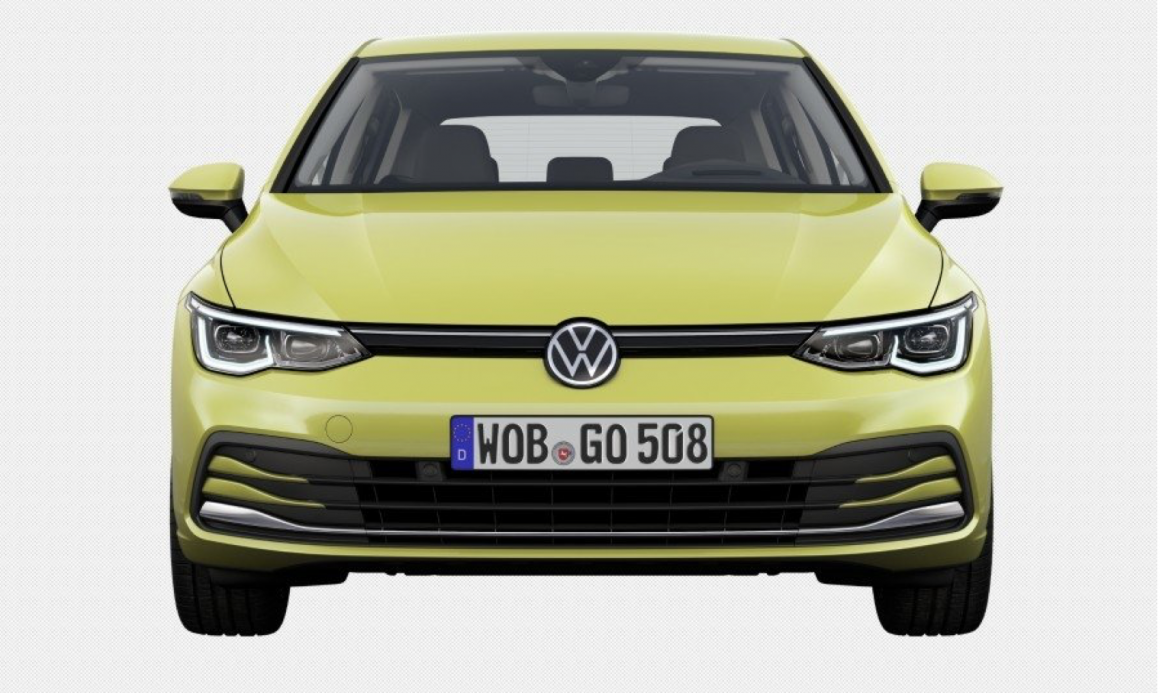 Lighting is emblematic of a strong technical content at Volkswagen. The new technologies are first introduced on higher-range cars, then spread quickly to progressively lower price classes. Volkswagen take care on a case-by-case basis to introduce expensive technologies only when there's obvious added value. That's why laser lighting for high beam range extension was not chosen; this function is now developed with high-performance LEDs at a much more affordable price and is so considered by Volkswagen for all future models.
Volkswagen are now strongly preparing for a future of smarter and smarter lighting and driver assistance systems, and of cars becoming more and more autonomous, electrical and connected. For front lighting, a high-definition digital light using micropixel LED technology with thousands of pixels to optimise the light output for safety and communication is being prepared for application within the next five years. For rear lighting, Volkswagen are developing a matrix LED system to achieve very flexible signatures and communicate with text and signs.
VW has a strong lighting team under the management of Ricardo Plöger, a team very motivated and developing with passion very interesting technologies that will certainly help Volkswagen to maintain their pioneering spirit and technical leadership for volume production.
Materials in Vehicle Lighting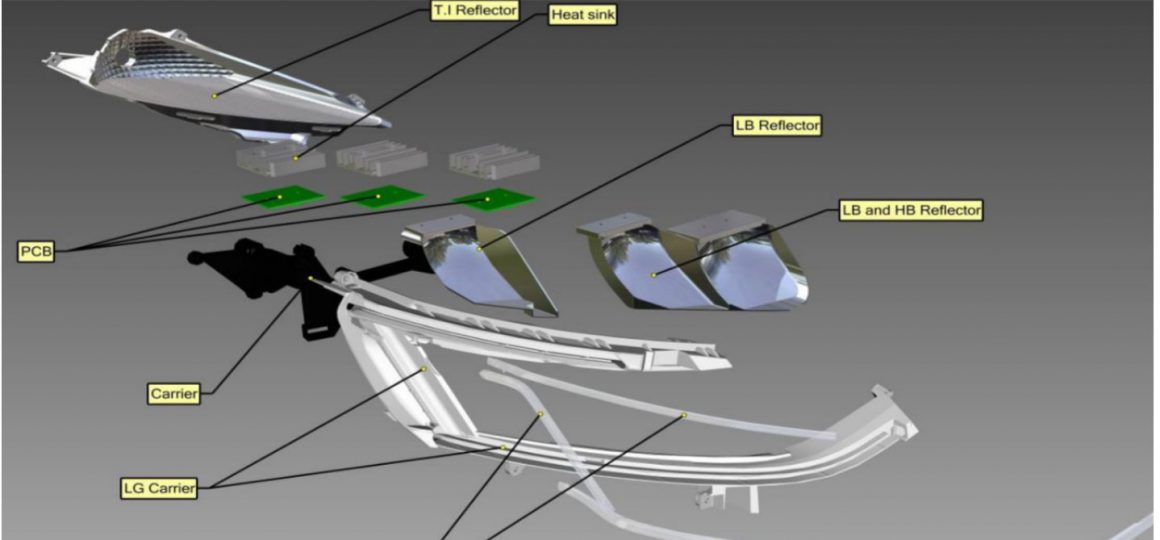 There is a large and growing variety of materials used in lighting. Forty years ago, only steel and glass were used for headlamps in Europe, and just glass in America and Japan for their sealed beams.
Now, particularly with LEDs systems, we see PC for cover lenses; PP with talc or with glass fibre for housings, PC, thermoset, PMMA (acrylic), PEI (polyetherimide), aluminium, and magnesium for reflectors; PC or PBT for bezels; PC, PMMA, silicone, or glass for projection lenses; PA, PET or PBT for brackets; PMMA or specific grade of PC for light guides; aluminium, magnesium, or thermal polymers or compound resins for heatsinks, POM and other technical materials for some mechanical parts, and so on and on.
For each material, a variety of makers offer many grades with different properties in relation to optics, appearance, thermal resistance, stiffness, precision, and other characteristics. This variety makes set makers' technical choices simultaneously simpler and more complex.
Some material suppliers are very big as Sabic, Covestro, Dow, and Mitsubishi Chemical, for just a few examples. They are generally integrated companies producing from crude oil all the different intermediate components necessary for their deliveries to the automotive industry. For these companies, automotive and particularly vehicle lighting is a small part of their activities, generally diversified to many domains.
But there are also medium-sized companies delivering to set makers specific parts like glass lenses, silicone primary optics, thermoplastic light guides, and venting membranes. Vehicle lighting is often an important part of these tier-2 companies' activities, and they maintain active development centres and generally achieve good financial results. All these material makers are participating actively to the innovation race of vehicle lighting. Plastic materials were initially introduced in headlamps mainly to allow new shapes with height reduction and integration of other lighting functions such as front turn signals. And now some recent innovations are only possible with new materials; for instance, matrix beams with their large LED arrays need silicone materials for the realisation of primary optics. It's easy to think thermoplastic materials that have been around awhile, like polycarbonate or polypropylene or PMMA, are still the same as always, but material makers are constantly innovating and improving and introducing new grades to better fulfil specific needs and reduce cost.

Regulation Report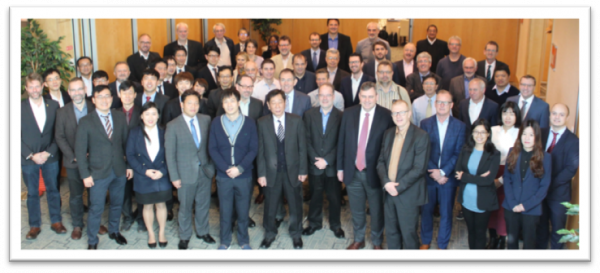 The past 10 years have brought a major shift in attitude and approach to vehicle lighting regulation and this has been the result of intense pressure to facilitate innovation offering significant improvements in road safety. Regulation is now high on the priority list of development engineers who understand that good innovation depends upon good regulation to succeed commercially.
There has also been a notable change in attitude toward the effects of regulatory approach and policy upon trade. National regulations were focused on development and protection of markets, with technical provisions justified as being necessary due to local conditions. But as international trade in motor vehicles increases, a patchwork of national technical requirements impedes the process of harmonisation necessary for the successful negotiation of international trade deals.
The report focuses on the main issues facing global harmonisation and synchronisation of the technical requirements. It also details the changes underway in the UNECE, the EU, China, Korea, and the USA and introduces new topics such as the lighting requirements of AVs (autonomous vehicles).
The final section of the report provides the author's thoughts on the whole process of regulation from the standpoint of innovation requiring good regulation in order to succeed, with the aim of prompting further discussion. The latest news from GRE concerning the question of lighting for autonomous vehicles is included.
Future of Vehicle Lighting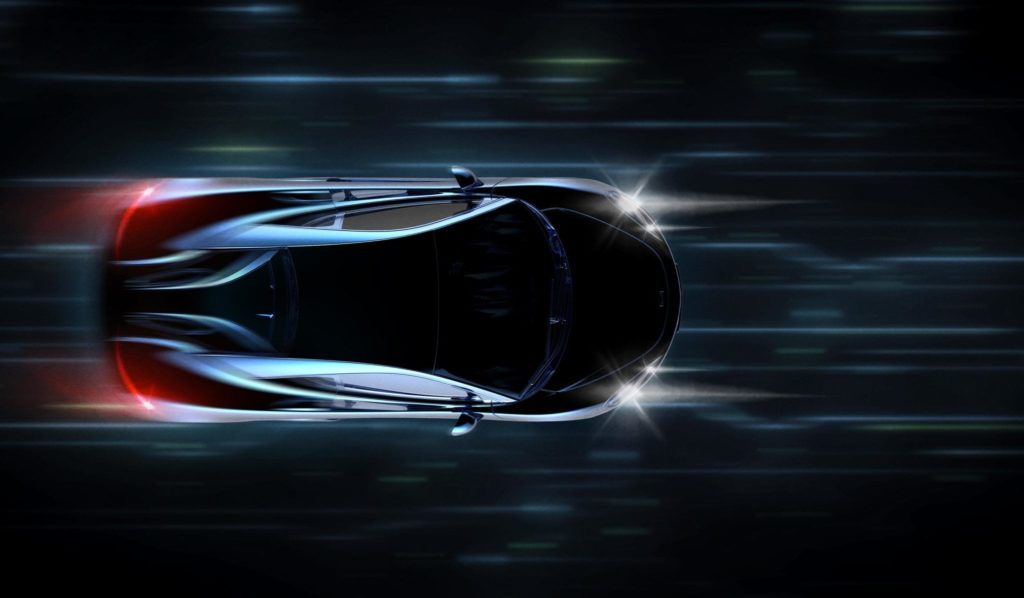 Several trends have been identified, both in society and in the automotive industry: urbanisation and mega cities, the burgeoning sharing economy including car sharing and ride sharing, environmental protection and sustainability, ageing population, ADAS, AVs and EVs, digitalisation, communication, AI, and the world's various zero-crash initiatives.
• ADB (Adaptive Driving Beam, also called glare-free high beam) will grow from 1% in 2016 to 15% by 2025, assuming worldwide regulatory acceptance. There will be de luxe high-end systems and entry-level basic applications. ADB offers great benefits in safety and convenience for many driving conditions.
• Exterior lighting is moving from the basic functions to the level of being a major safety communication tool. New communication with light will provide additional safety and convenience. Road projections, animations, and pictograms will play an important role in how to communicate.
• The main current trend is to introduce more animated signals and otherwise unconventional light-in-motion effects. Animation is already allowed for turn signals, and for ARS (Adaptive Rear-lighting Systems) with the possibility to enlarge or brighten the lit area in accord with prevailing conditions. In the next decade, communication and safety needs will drive increased application of light-in-motion effects, that is if, as, and when regulations will change to permit it.
• Styling will remain a prime driver led by appearance differentiation, dynamics, and signature with new styling and technology.
• The value chain is changing with the increase of the gap between future requirements by automakers on advanced lighting systems and currently-available capabilities and resources at tier-1 lighting suppliers. New large suppliers ("super integrators" or "tier-0.5" suppliers) may integrate current tier-1 lighting suppliers in their activities, or via other forms of new coöperation.
Interior Lighting
Stay tuned! This DVN Report is to be published next month.