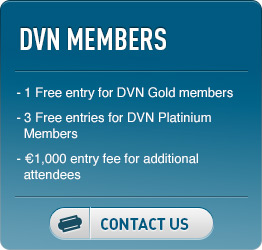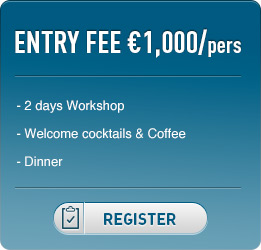 Exhibitors and Sponsors
For more information, please contact DVN:
Salomon Berner
Phone: +33 6 07 64 05 02
Email: sberner@drivingvisionnews.com

Friday, 22 February 2013
Paris 2014 DVN workshop on February 25 th 2014 will be focused on the future: main automotive lighting players will present their vision on automotive lighting technologies in 2020-2025. Lectures on the subject will be given by OEMs, Tier1 and Tier2 lighting suppliers, research institutes and regulators. Among the 20 lectures on the agenda, exceptional from OEMs Audi, BMW, Daimler, GM, Renault, lighting suppliers AL, Hella, Koito, Valeo, Varroc, ZKW, Osram, Philips, and Nichia, Darmstadt and Hannover universities and GTB president are expected.
One of the most difficult things for a manager is to acquire a complete working vision of the technologies in his or her domain, so as to make solid choices tailored for the company and its markets, and to wisely allocate investments in engineering and production, people, and materials.
This next DVN workshop, as others before it, goes directly to that goal. Through lectures, exhibitions, and networking, practitioners and regulators will gain insight into which of the burgeoning nascent lighting technologies will be attractive in the future, and in what timeframes.
Registration

Registration fee: 1000 Euros per person, 1 free entry for DVN Gold members, 3 free entries for DVN Platinium members.
The registration fees include costs of welcome cocktail and dinner on the evening before the workshop and all meals during the workshop. For overnight accommodation see hotel booking below.
Registration can be performed online before 20 February 2014 with payment by credit card, bank transfer, or for European attendees by check. Only cash payment can be accepted for late registration before the opening of the workshop.
Workshop location and access
Hotel du Collectionneur- Arc de Triomphe- Paris
Address: 51-57 rue de Courcelles, 75008 Paris
Phone: +33 1 58 36 67 00
Transportation
By metro: Line 2, station "Courcelles"
By car: see local map
Hotel parking: 35 Euros/day
Hotel room booking

L'Hotel du Collectionneur- Arc de Triomphe is in the Golden Triangle of Paris, 500 meters from the Arch de Trimphe, and one of the few 5 star hotels in Paris. For more details, goto: www.hotelducollectionneur.com
A limited number of Superior King rooms are available for DVN workshop attendees at a special price of 240 euros/night.
Room reservation contact:
Mr. Alexandre Deloustal
Phone: +33 1 58 36 67 36
Email: This e-mail address is being protected from spambots. You need JavaScript enabled to view it

Here under you find alternative Three Stars Hotels at walking distance (less than 20 minutes)(Room prices between 150 and 200 Euros)
Hotel Mercure Wagram- Arc de Triomphe
Address: 3 rue Brey, 75017 Paris
Room booking: +33 825 88 00 00


Hotel Emeraude- Plaza Etoile
Address: 21 avenue de Wagram, 75017 Paris
Room booking: +33 1 43 80 42 24


Hotel Monceau Elysees
Address: 108 rue de Courcelles, 75017 Paris
Room booking : +33 1 47 63 33 08